Self-Improvement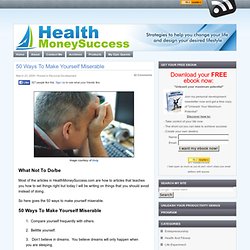 Avoid These Ideas
March 23, 2009 / Posted in Personal Development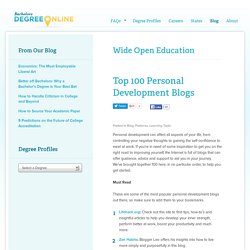 Personal development can affect all aspects of your life, from controlling your negative thoughts to gaining the self-confidence to excel at work.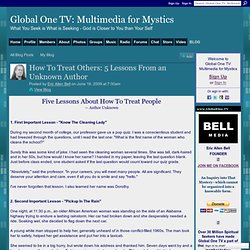 Five Lessons About How To Treat People -- Author Unknown 1.
50 Things Everyone Should Know
post written by: Marc Chernoff Email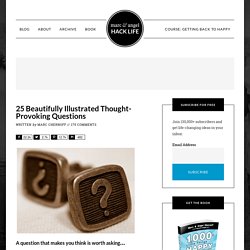 Developing good habits is the basic of personal development and growth. Everything we do is the result of a habit that was previously taught to us. Unfortunately, not all the habits that we have are good, that's why we are constantly trying to improve.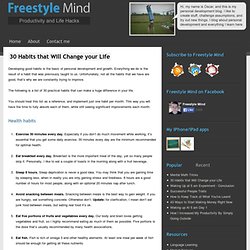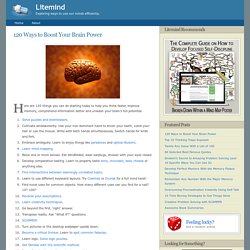 Here are 120 things you can do starting today to help you think faster, improve memory, comprehend information better and unleash your brain's full potential.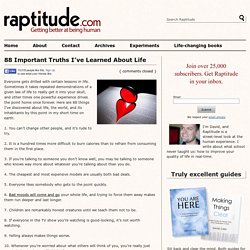 Everyone gets drilled with certain lessons in life. Sometimes it takes repeated demonstrations of a given law of life to really get it into your skull, and other times one powerful experience drives the point home once forever.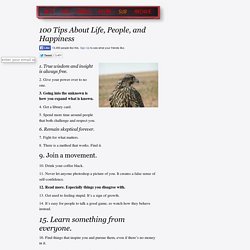 1. True wisdom and insight is always free. 2.
5 Ways to Give Yourself an Education That Kicks the Crap Out of the One You Got in School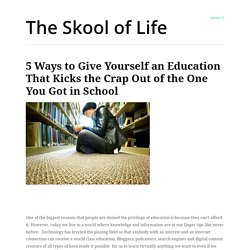 1000% formula
Overcoming Worry