Analitics
About Cookies on This Site:Our site uses cookies and other technologies so that we, and our partners, can remember you and understand how you and other visitors use our site. By continuing to browse the site, you are agreeing to our use of cookies. To see a complete list of the companies that use these cookies and technologies and to tell us whether or not they can be used on your device, click on the Ad Choices button available at the bottom of every page.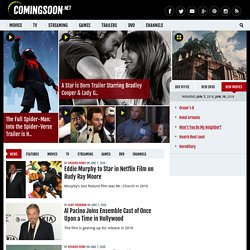 The NFL is a notoriously cautious company. For years, it has not allowed official logos to be used by Hollywood; the NFL did not feel that a negative representation of football benefited the brand in any way. It makes sense, and also casts an odd light on Ivan Reitman's Draft Day, the first film ever officially licensed by the NFL. Obviously, the film does not shine a negative light on the league, something other football films definitely have done.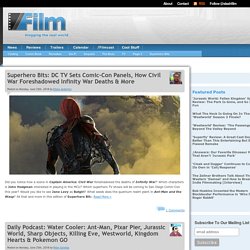 A decade into the 21st Century and we have arrived at the future. The promise of Tomorrow. But instead we have looming energy crises, endless middle east conflict and more disappointing, we have no flying cars, Heck, for all the bright and clean future promised in 2001: A Space Odyssey, none of the real companies used as brands in the film even exist anymore. Even moving from the late 1960s to the mid 1980s, nobody makes DeLoreans (although they occasionally sell on Ebay), but cloning and tablet computing (as promised by Star Trek: The Next Generation) have more or less come to pass in this century.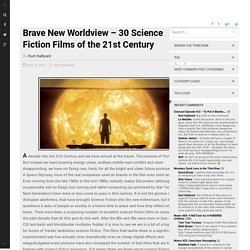 Must Watch First Teaser for David Fincher's Gone Girl Drafthouse Sets Fall Openings for 'The Congress' & 'The Overnighters' Get ready for more odd, exciting, intriguing cinema to catch this fall, as Drafthouse Films has confirmed release dates (via BoxOfficeMojo) for a number of their 2014 films. The doc The Final Member just opened today, and they have Borgman, Nothing Bad Can Happen and Mood Indigo set for the summer. After that, they just scheduled Ari Folman's half-animated mind-trip sci-fi film The Congress (starring Robin Wright as seen in the teaser photo) for August 29th late in the summer.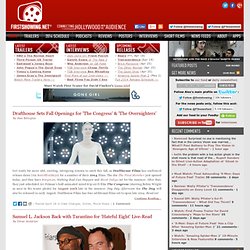 ECCENTRIC CINEMA | Cult Movies, Movie Reviews, Downloads
TRANSCENDENCE Wally Pfister (AFI Class of 1988), Director NOAH Darren Aronofsky (AFI Class of 1992), Director Matthew Libatique (AFI Class of 1992), Cinematographer CAPTAIN AMERICA: THE WINTER SOLDIER Michael Balog (AFI Class of 1986), Creature Technical Director: ILM Ian Fox (AFI Class of 1982), Camera Operator Jacques Haitkin (AFI Class of 1973), Camera Operator: Second Unit Frankie Martinez (AFI Class of 2004), Lighting Technician: Additional Photography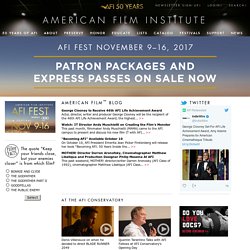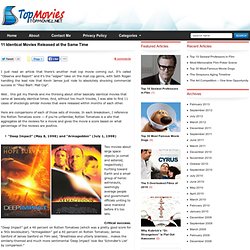 11 Identical Movies Released at the Same Time « Top Movies
I just read an article that there's another mall cop movie coming out. It's called "Observe and Report" and it's the "edgier" take on the mall cop genre, with Seth Rogan handling the lead role that Kevin James just rode to absolutely shocking commercial success in "Paul Blart: Mall Cop". Well… this got my friends and me thinking about other basically identical movies that came at basically identical times. And, without too much trouble, I was able to find 11 cases of shockingly similar movies that were released within months of each other. Here are comparisons of each of those sets of movies. In each breakdown, I reference the Rotten Tomatoes score — if you're unfamiliar, Rotten Tomatoes is a site that aggregates all the reviews for a movie and gives the movie a score based on what percentage of the reviews are positive.
The scene was not unlike 12 Angry Men (or, in this case, 3 Shlubby Men, 1 Exasperated Woman, And A Dude On Speaker Phone From Arkansas): Armed with lists of their favorite movies of the decade, the five core A.V. Club film writers spent days sequestered in a stuffy, un-air-conditioned room—okay, it was actually just a few hours, and we were comfortable—in an effort to forge consensus on the Top 50 films of the '00s. The result: A ranked list that is in no way arbitrary and will serve as the canonical standard for decades to come. You're welcome.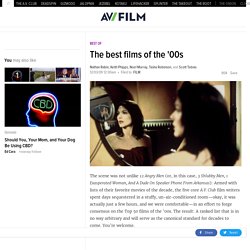 At my house, Halloween is like Christmas. So, you'll notice a larger-than-usual number of my posts this month will be focused on the creepy and macabre. Today, we turn to Snopes to help us debunk (or validate!) a bunch of horror myths. 1.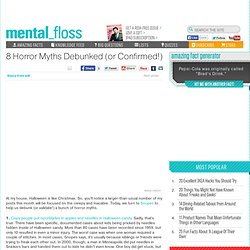 mental_floss Blog » The Quick 8: Clarifying 8 Horror Myths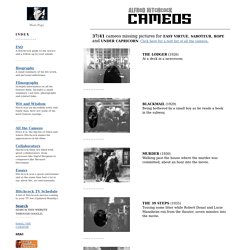 FAQ A Hitchcock guide to the novice, and a follow-up to your emails. - - - - - - - - - - - -
Piston-engine airplanes in the movies are unusually subject to engine failure. This failure mode is unique to filmdom - engine coughs, keeps running. Hero doesn't notice.