Recipe book
Nutella Mug Cake. I have been experimenting with different mug cakes every since I heard about them about a year ago.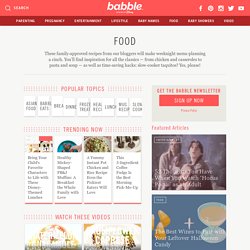 None of them have been winners. They were either too chewy, too dry, or not sweet enough. Well, I continued experimenting, and thought why not add some decadent Nutella into the mix. Chocolate Chip Lava Cookies. I am so in love with these darn chocolate lava cookies!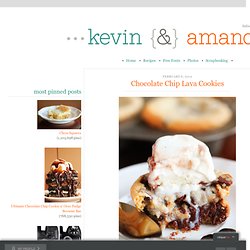 What is it about a warm, gooey chocolate chip cookie stuffed with decadent, rich, melted chocolate that makes it so irresistible?? Especially when topped with vanilla ice cream. These are one of Kev's favorite homemade treats, and he usually asks me to make them at least once a week. Food Comparison | TwoFoods. Slutty Brownies. Now I don't want to over sell this, so I'm going to be conservative and simply say, that these are...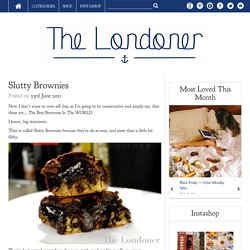 The Best Brownies In The WORLD. I know, big statement. Oreo and Peanut Butter Brownie Cakes. Well these naughty little treats are well….naughty but oh so necessary.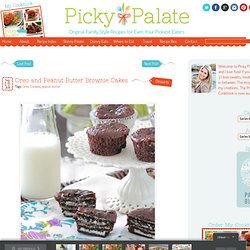 There are a bit like my Brownie Covered Oreo's from last Christmas but enhanced with layers of peanut butter and a double decker stack of Oreos in each little brownie cake. They are simply prepared in cupcake liners.
---