Atheism
Ivan Stang. Ivan Stang (2007) Rev.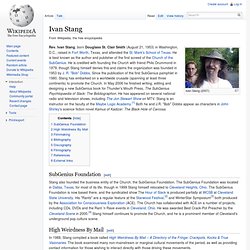 Ivan Stang, born Douglass St. Skeptic. The Christopher Hitchens Web. WhitePagesGoesGreen.org by YellowPagesGoesGreen.org (Yellow Pages Directory Inc.) is a leading online directory allowing users to search an online database and telephone directory for all telephone numbers in the USA.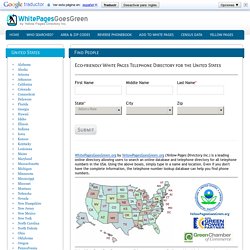 Using the above boxes, simply type in a name and location. Even if you don't have the complete information, the telephone number lookup database can help you find phone numbers. Using WhitePagesGoesGreen.org, you'll be on your way to finding residential phone numbers and connect with the person you're looking for. The good news is, even if you don't have the full details, our telephone number lookup can help you find any phone number in the USA. Atheist Alliance International. American Atheists. RichardDawkins.net.
---