Life Hacks
Lame Pun Coon | quickmeme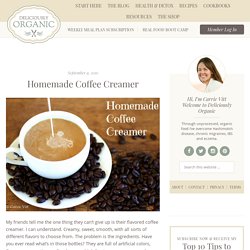 My friends tell me the one thing they can't give up is their flavored coffee creamer.
Eating 10 hot dogs in 6 minutes and belching the national anthem may impress your friends, but neither of those feats will do much for your body—at least not much good. Instead, why not train yourself to do something that may actually pay off? We're not talking bench presses and interval training (though those do help).
The folds in a chef's hat are supposed to symbolize the number of ways that chef knows how to prepare an egg, but we're sure there's at least one missing: as a facial mask.