Life Hacks
Homemade Coffee Creamer. My friends tell me the one thing they can't give up is their flavored coffee creamer.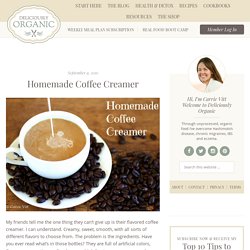 I can understand. Creamy, sweet, smooth, with all sorts of different flavors to choose from. The problem is the ingredients.
Life hacks. Printer. Eating 10 hot dogs in 6 minutes and belching the national anthem may impress your friends, but neither of those feats will do much for your body—at least not much good.
Instead, why not train yourself to do something that may actually pay off? We're not talking bench presses and interval training (though those do help). Sleepyti.me bedtime calculator. 10 Cosmetic Uses for Everyday Foods - The Ten - Top Stories. The folds in a chef's hat are supposed to symbolize the number of ways that chef knows how to prepare an egg, but we're sure there's at least one missing: as a facial mask.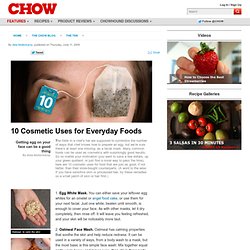 Many common foods can be used as cosmetics with surprisingly good results. So no matter your motivation (you want to save a few dollars, up your green quotient, or just find a novel way to pass the time), here are 10 cosmetic uses for food that are just as good, if not better, than their store-bought counterparts. (A word to the wise: If you have sensitive skin or processed hair, try these remedies on a small patch of skin or hair first.) 50 Life Secrets and Tips.
---