Camping/Survivalist
Bug Out Bag For someone new to being a Survivalist building your first Bug Out Bag can seem like a big task. Everybody you read about has been tweaking theirs for months or even years and has a pile of gear built up. It's hard to know where to start, but if you cover all of the basics in a survival situation you will still be much better off that 99% of the people. A Bug Out Bag, (also called a BOB, Get Out of Dodge Bag, GOOD, or 72 Hour Bag) is usually designed to get you out of an emergency situation and allow you to survive self-contained for up to 3 days. A lot of people plan their Bug Out Bag to sustain them for much longer than that, but there is always a limit to what you can carry on your back and a 3 day target is a good place to start.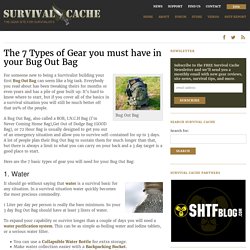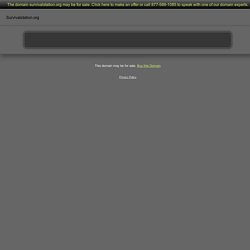 May 16 2010 If you value your rapidly disappearing privacy while surfing the Internet you need to know about these tools. Whether you want to protect yourself from snoopers, want to spy on those out to get you, or want to be able to track trends that you know will lead to something big, then these tools will help you get the job done. The best part about them is they are FREE! "If you have something that you don't want anyone to know, maybe you shouldn't be doing it in the first place." -Google CEO Eric Schmidt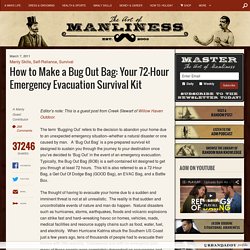 Editor's note: This is a guest post from Creek Stewart of Willow Haven Outdoor. The term 'Bugging Out' refers to the decision to abandon your home due to an unexpected emergency situation–whether a natural disaster or one caused by man. A 'Bug Out Bag' is a pre-prepared survival kit designed to sustain you through the journey to your destination once you've decided to 'Bug Out' in the event of an emergency evacuation.
Grandpappy's Homemade Soap Recipe Copyright © 2007,2008 by Robert Wayne Atkins, P.E. All rights reserved and all rights protected under international copyright law. Click Here for a Microsoft WORD printer friendly copy of this article.
Keith McCafferty Shares his Must-Carry Survival Gear | Field &Stream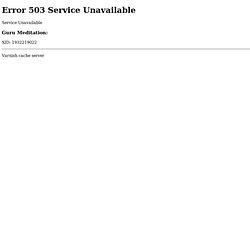 The Daypack [1] Pack All my gear (including medical kit and neck knife) weighs just 4 ¼pounds and would fit in a fanny pack, but I prefer a daypack with a suspension system.[2] Compass I use a baseplate compass for map-and-compass navigation. Not shown is the bubble compass I pin to my jacket.[3] Garbage Bags, 4 The lowly trash bag is the epitome of versatility. Spread them flat to make a dry bed or work space, use as emergency hip boots or tarp shelters, or fill with snow to melt for drinking water.[4] Cord, 30 Feet Parachute (550) cord is the standard survival cord.