Camping/Survivalist
Wildernet - Hiking, Camping, Fishing and Many Other Activities Throughout...
Forums
Backpacking recipes. Ultralight Backpacking Checklist: Expert Advice from REI. Bug Out Bag - The 7 Types of Gear You Must Have to Survive. Bug Out Bag For someone new to being a Survivalist building your first Bug Out Bag can seem like a big task.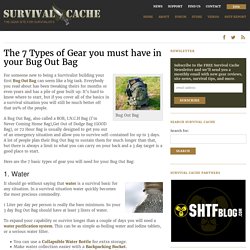 Everybody you read about has been tweaking theirs for months or even years and has a pile of gear built up. It's hard to know where to start, but if you cover all of the basics in a survival situation you will still be much better off that 99% of the people. A Bug Out Bag, (also called a BOB, Get Out of Dodge Bag, GOOD, or 72 Hour Bag) is usually designed to get you out of an emergency situation and allow you to survive self-contained for up to 3 days. A lot of people plan their Bug Out Bag to sustain them for much longer than that, but there is always a limit to what you can carry on your back and a 3 day target is a good place to start. How to Make a Bug Out Bag.
Editor's note: This is a guest post from Creek Stewart of Willow Haven Outdoor.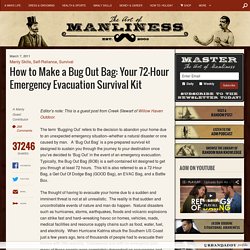 The term 'Bugging Out' refers to the decision to abandon your home due to an unexpected emergency situation–whether a natural disaster or one caused by man. A 'Bug Out Bag' is a pre-prepared survival kit designed to sustain you through the journey to your destination once you've decided to 'Bug Out' in the event of an emergency evacuation. Off Grid Survival – Wilderness & Urban Survival Skills.
Survival Gear Review. S Homemade Soap Recipe by Robert Wayne Atkins, P.E. - Grandpappy. Grandpappy's Homemade Soap Recipe Copyright © 2007,2008 by Robert Wayne Atkins, P.E.
All rights reserved and all rights protected under international copyright law. Click Here for a Microsoft WORD printer friendly copy of this article. Keith McCafferty Shares his Must-Carry Survival Gear | Field &Stream. The Daypack [1] Pack All my gear (including medical kit and neck knife) weighs just 4 ¼pounds and would fit in a fanny pack, but I prefer a daypack with a suspension system.[2] Compass I use a baseplate compass for map-and-compass navigation.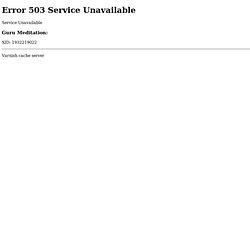 Not shown is the bubble compass I pin to my jacket.[3] Garbage Bags, 4 The lowly trash bag is the epitome of versatility. Spread them flat to make a dry bed or work space, use as emergency hip boots or tarp shelters, or fill with snow to melt for drinking water.[4] Cord, 30 Feet Parachute (550) cord is the standard survival cord.
---