Culture
by Maria Popova What the limits of the universe have to do with the history of jazz and the secret of happiness. Last week, I was reorganizing my library and realized that some of my favorite books are ones that introduced me to subjects I either admired but knew little about or was unaware of altogether. The kinds of reads that profoundly enrich one's lens on the world.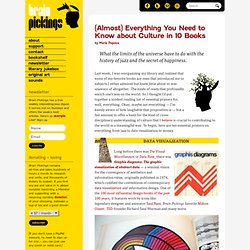 Color Test: el significado de los colores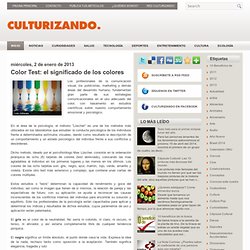 Los profesionales de la comunicación visual, los publicistas, marketing y demás áreas del desarrollo humano, fundamentan gran parte de sus estrategias comunicacionales en el uso adecuado del color, con basamento en estudios científicos sobre nuestro comportamiento emocional y psicológico. En el área de la psicología, el método "Lüscher" es una de los métodos más utilizados en los laboratorios que estudian la conducta psicológica de los individuos frente a determinados estímulos visuales, dando como resultado la descripción de un comportamiento y un estado psicológico del individuo frente a sus conflictos y desórdenes. Dicho método, ideado por el psicofisiólogo Max Lüscher, consiste en la ordenación jerárquica de ocho (8) tarjetas de colores (test abreviado), colocando las mas agradables al individuo en los primeros lugares y las menos en los últimos.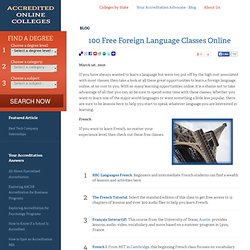 March 1st, 2010 If you have always wanted to learn a language but were too put off by the high cost associated with most classes, then take a look at all these great opportunities to learn a foreign language online, at no cost to you. With so many learning opportunities online, it is a shame not to take advantage of all that you can, so be sure to spend some time with these classes. Whether you want to learn one of the major world languages or want something a little less popular, there are sure to be lessons here to help you start to speak whatever language you are interested in learning. French