Drinks
Pina Colada Smoothie
www.macheesmo.com/2010/05/roy-g-biv-smoothies/
Flavorful Fall: Cozy Caramel Cider
Hi everyone!
Lace And Leather Leggings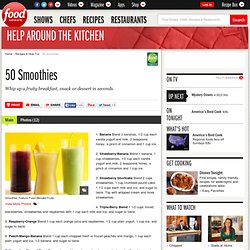 50 Smoothies : Recipes and Cooking : Food Network
1.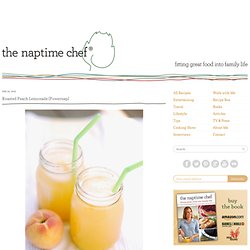 This is the latest installment of my Powernap column. The series where I share quick, easy food that can be made for all kinds of situations.
Roasted Peach Lemonade | The Naptime Chef
Iced coffee is my life. When I wake up, often around the time party animals on the west coast are just heading home, I start each day not with a cup of freshly brewed hot java, but with a tall, blessed glass of creamy iced coffee in a glass. I've been an iced coffee freakazoid for years and years.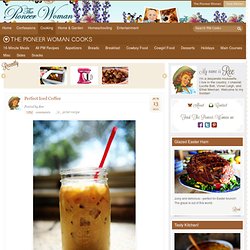 Perfect Iced Coffee | The Pioneer Woman Cooks | Ree Drummond - StumbleUpon
One of the first times I ever realized that – HEY!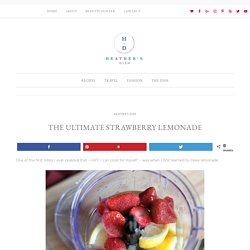 The Ultimate Strawberry Lemonade
20 Alcoholic Beverages Inspired By The Harry Potter Series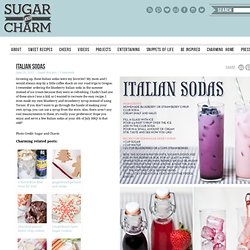 italian sodas - StumbleUpon
June 30, 2011 | Sweet Recipes | Comments Growing up, these Italian sodas were my favorite!! My mom and I would always stop by a little coffee shack on our road trips to Oregon.
Sleepy-Time Smoothie
My husband woke up coughing and a little feverish this morning. UGH... a darn COLD!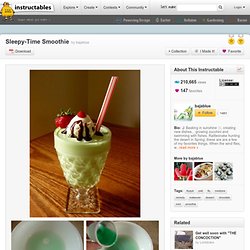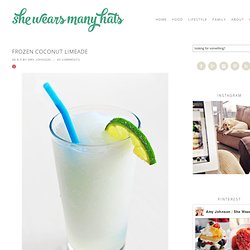 Frozen Coconut Limeade gets me singing. Put the lime in the coconut and mix it all up?
Frozen Coconut Limeade | She Wears Many Hats
Hi Friends!
Pumpkin Honey Tofu, Home Gym Equipment Purchase, Jobs: Dream Jobs & Money
Strawberry Champagne Slushies :: Une Vie Saine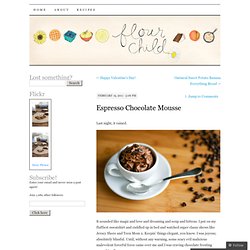 Espresso Chocolate Mousse | Flour Child
Last night, it rained. It sounded like magic and love and dreaming and soup and kittens. I put on my fluffiest sweatshirt and cuddled up in bed and watched super classy shows like Jersey Shore and Teen Mom 2.