Stumble Upon
10 Jello Shots Worth the Hangover | Yummly - StumbleUpon
How to Detox with Apple Cider Vinegar | eHow.com
Apple cider vinegar has been used as a medical remedy for thousands of years. Its acids bind to toxins in the body and help detoxify the liver. Its health benefits range from treating acne and eczema to helping with weight loss and regulating cholesterol levels.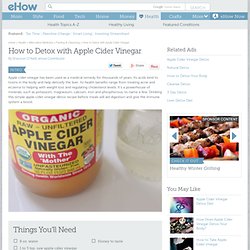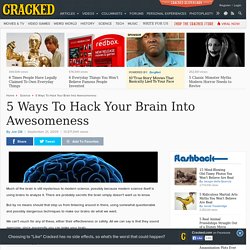 5 Ways To Hack Your Brain Into Awesomeness | Cracked.com - StumbleUpon
Much of the brain is still mysterious to modern science, possibly because modern science itself is using brains to analyze it.
Explore Box
How to Clear a Blocked Nose
Explore more. Web pages, photos, and videos | StumbleUpon.com