Photography
Carissa Gallo
149inShareinShare149 El mundo nunca ha estado tan interconectado como hoy. El ritmo de urbanización de los países aumenta a un ritmo trepidante, tanto que en 2008 más de la mitad de la población mundial pasó a habitar en ciudades por primera vez en la historia. Pero ello no significa que en pleno siglo XXI no existan comunidades que vivan en su más absoluto aislamiento. En realidad se estima que pueden existir alrededor de 100 tribus indígenas sin contacto con el resto del mundo de forma voluntaria, aunque los datos no son muy claros. Las investigaciones han revelado que Brasil es el país que maneja los datos más precisos al respecto.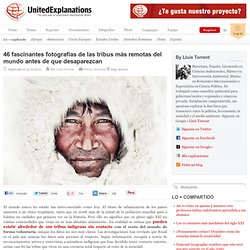 See | Florencia Denti
Wegman World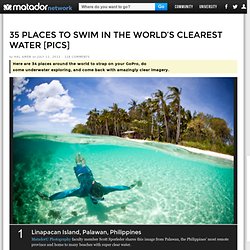 Here are 34 places around the world to strap on your GoPro, do some underwater exploring, and come back with amazingly clear imagery. Linapacan Island, Palawan, Philippines MatadorU Photography faculty member Scott Sporleder shares this image from Palawan, the Philippines' most remote province and home to many beaches with super clear water.
Spectacular Shots Above and Below the Sea
Thailand Chances are you already know Steve McCurry as the man who took one of the most iconic photos of our time. It was of a 12-year-old Afghan refugee girl who's piercing green eyes told us her harrowing story. The image itself was named "the most recognized photograph" in the history of the National Geographic magazine and her face became famous as the cover photograph on their June 1985 issue. Beyond just that one photo, McCurry has shot over a million images spanning 35 years.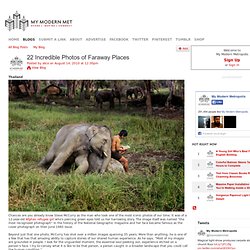 National Geographic is currently holding its annual photo contest, with the deadline for submissions coming up on November 30. For the past nine weeks, the society has been gathering and presenting galleries of submissions, encouraging readers to vote for them as well. National Geographic was kind enough to let me choose among its entries from 2011 for display here on In Focus. Gathered below are 45 images from the three categories of People, Places, and Nature, with captions written by the individual photographers. [45 photos] Use j/k keys or ←/→ to navigate Choose: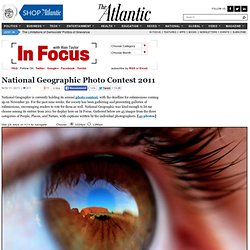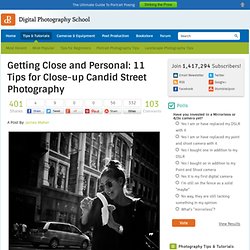 A Post By: James Maher Tip #1: If you see a banana stand, hang out near it. Street photography is not easy.
Getting Close and Personal: 11 Tips for Close-up Candid Street Photography