Casual
Live Video Game Streams | GameStreams.com
EGMi - The Digital Magazine | EGMi
Skip to Main Content CLICK HERE TO LAUNCH EGMi Inside This Week's Issue:
Replays, Strategies, News, Tips and Tricks for Multiplayer Games
World Series 2014 Registration Now Open! Monday, 13 Jan 2014 Greeting Commanders!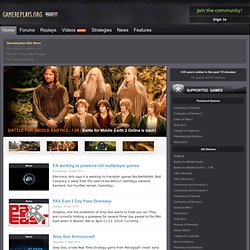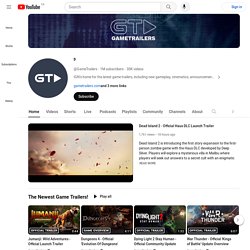 Since we've relaunched GameTrailers.com, some of the pages you have gotten used to over the years may have changed. To help find what you're looking for, take a look at our sitemap! Need Help?
Nintendo severely adjusted its forecasts for the fiscal year ending March 31, 2014, almost halving its original net sales projection and reducing expected Wii U shipments from 9 million to 2.8 million. The Japanese company noted the Wii U's "significantly lower" than predicted overseas sales, as well as the price cuts made worldwide to the console, as factors in the profit revisions. Below-target 3DS sales overseas were also noted, as was increased expenditure on research and development. Nintendo's net sales projection dropped from ¥920 billion to ¥590 billion, which converts as $8.8 billion to $5.6 billion, respectively. Rather than posting a net profit of ¥55 billion ($530 million) for the fiscal year, the company is bracing itself for a net loss of ¥25 billion ($240 million). Today's adjustments suggest Nintendo saw a welcome if not spectacular upturn in Wii U sales and shipments over the holidays.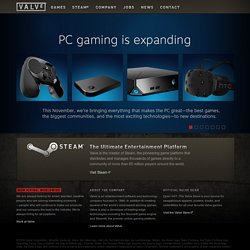 Valve is the creator of Steam, the pioneering game platform that distributes and manages thousands of games directly to a community of more than 65 million players around the world. We are always looking for smart, talented, creative people who are solving interesting problems—people who will continue to make our products and our company the best in the industry. We're always hiring for all positions. Valve is an entertainment software and technology company founded in 1996. In addition to creating several of the world's most award-winning games, Valve is also a developer of leading-edge technologies including the Source® game engine and Steam®, the premier online gaming platform. Open 24/7, The Valve Store is your source for swagalicious apparel, posters, books, and collectibles for all your favorite Valve games.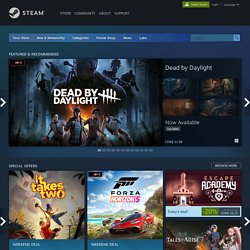 Show downloadable content Estranged: Act I Adventure, Free to Play - Released: 16 Jan 2014 Free SpellForce 2 - Demons of the Past - Soundtrack