Chomsky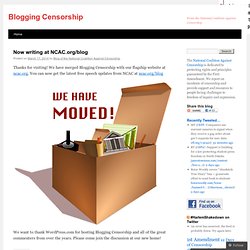 Blogging Censorship
They weren't the first musical group to express the sentiment, but when N.W.A. released "Straight Outta Compton," unappreciative police activated in a big way to censor the group, in particular its track 'F–k tha police.' Police officers around the country set up a "fax" network designed to coordinate efforts to stop N.W.A. from performing live. In Detroit, police rushed the stage when the group performed the song and followed them to their hotel room to interrogate them. Bizarrely, Assistant Director Milt Ahlerich of the FBI also weighed in, sending a strongly-worded letter to N.W.A.'s record label, making it maybe the first and only time the FBI has taken such a position. Though he did not overtly call for the group to be banned, Ahlerich made his feelings clear: that the song "encouraged violence and disrespect of the law enforcement officer" and that police "took exception" to that.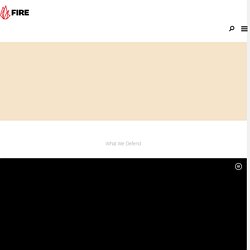 or Select a State State 1 State 2 State 3 Facing Mounting Criticism, Bergen Community College Mans The Wall Read More FIRE Welcomes Nate O'Connor
March 26, 2014 by Chilling Effects StaffFor those of you who are following the ongoing controversy surrounding Twitter in Turkey, Chilling Effects is pleased to be able to host two new documents recently received by Twitter from various aspects of Turkish law enforcement and government. [Update 2013-03-26] A Turkish court has issued a temporary injunction on Wednesday ordering access to Twitter restored until it can deliver its full verdict on the ban. A joint project of the Electronic Frontier Foundation and Harvard, Stanford, Berkeley, University of San Francisco, University of Maine, George Washington School of Law, and Santa Clara University School of Law clinics. Do you know your online rights? Have you received a letter asking you to remove information from a Web site or to stop engaging in an activity?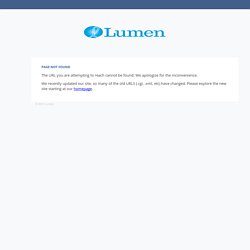 Chilling Effects Clearinghouse