Web apps and software
Chromaroma. GameSalad - Game creation for everyone ™ - GameSalad. FourWhere = Gowalla + Foursquare + Yelp (by Sysomos) Decoder Online. QR Code Generator - Create Your Own QR Codes - Delivr. Delivr FREE is offered for personal, non-profit, educational or limited commercial use in social, mobile, and Web-based campaigns, limited run posters and local-level print advertising campaigns.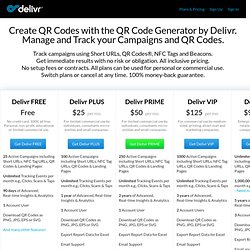 Delivr FREE can not be resold or provided as part of a commercial offering or service. If you are creating a Delivr account as part of a commercial service offered to others e.g., using Delivr to provide campaign management, landing pages, tracking or reports to a client, please select the appropriate paid plan.
Hosting
CareerExcuse. Learning. Backup. Billable: Billing Made Simple. Period. Spoon lets you run desktop apps anywhere with no installs. FirefoxLive.org. – March 30, 2012Posted in: Retired The Firefox Live website returned as a marketing campaign to educate Firefox users about Mozilla's mission to put the greater good of the Web first.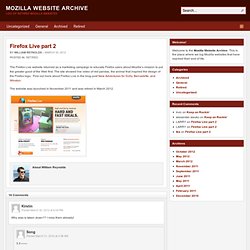 The site showed live video of red pandas, the animal that inspired the design of the Firefox logo. Find out more about Firefox Live in the blog post New Adventures for Dolly, Bernadette, and Winston. The website was launched in November 2011 and was retired in March 2012.
Wallpapers
Games.
---