Design
User Interface of 2020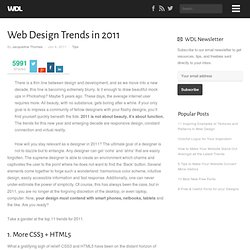 There is a thin line between design and development, and as we move into a new decade, this line is becoming extremely blurry.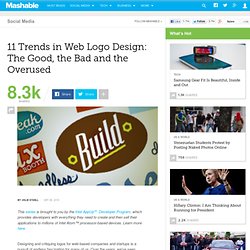 11 Trends in Web Logo Design: The Good, the Bad and the Overused
This series is brought to you by the Intel AppUp℠ Developer Program, which provides developers with everything they need to create and then sell their applications to millions of Intel Atom™ processor-based devices.
Posted by Paulo P. on 12/29/2009 in Web Design | ∞ The year of 2009 has seen some of the most amazing changes in science society and technology ever seen. Although we have fortunately escaped epic disaster, I can't remember a year with so many shifts in the way the world works.
The Best of 2009 in Flash Web Design - Flash Web Design and Desi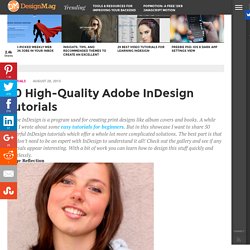 Get the FlatPix UI Kit for only $7 - Learn More or Buy Now Adobe InDesign is a program used for creating print designs like album covers and books. A while back I wrote about some easy tutorials for beginners. But in this showcase I want to share 50 powerful InDesign tutorials which offer a whole lot more complicated solutions. The best part is that you don't need to be an expert with InDesign to understand it all!
Universal principles of design
Color / B7AC82 / Earth Tone Tan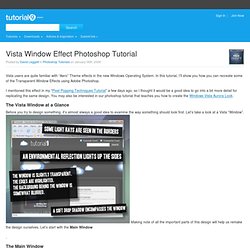 Vista users are quite familiar with "Aero" Theme effects in the new Windows Operating System. In this tutorial, I'll show you how you can recreate some of the Transparent Window Effects using Adobe Photoshop.
Vista Window Effect Photoshop Tutorial
The Use of Grids in Website Design When creating a website one of the most important things to get right is the layout, the UI – user interface as you would call it, is something that is crucial to conveying the information and point of your website. There are many kinds of website layout designs.
The Use of Grids in Website Design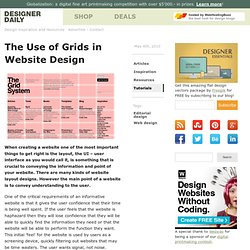 18 Dos and Don'ts Of Usability On The Web | Spyre Studios
Are you a web designer or do you run a website? Good, because this article is for you. If you're designing websites for a living or running your business online, there are 18 tips in this article that you should definitely read and remember.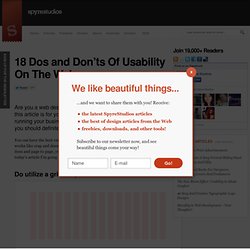 Footer Fetish | We Love Sexy Footers
Fusebox Creations - The online portfolio of Juan Camilo Estela
Drop-shadows and gradients are two of the most common design elements on the web. You'll find them accompanying many different styles. They're handy effects for web designers because they're attractive, useful and easy to create with any graphics program. But they have a dark side: they're frequently abused. Using amateurish drop-shadows or gradients is almost as bad as affixing a scarlet letter to your shirt to let the world know you're a beginner or a hack.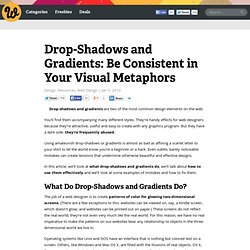 Drop-Shadows and Gradients: Be Consistent in Your Visual Metapho