Science
by Dr. Hsien-Hsien Lei Posted August 20, 2007 in DNA Fun, DNA in General I'm on vacation this week but that doesn't mean Eye on DNA is going to be silent.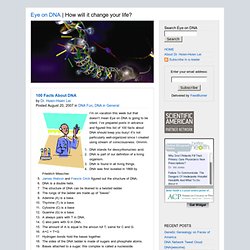 100 Facts About DNA
Search BioNumbers - The Database of Useful Biological Numbers
Queensland Institute of Medical Research
Joanne Loves Science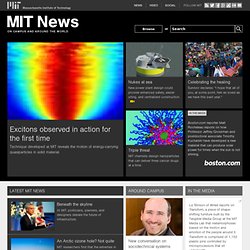 It's time to getfit@mit! Registration is now open for getfit@mit, a 12-week, team-oriented fitness challenge open to the entire MIT community, including students, faculty, staff, affiliates, and family members. Teams and individual participants who meet weekly exercise goals are eligible for weekly prize drawings, as well as several end-of-challenge awards.