Museums
De kunstcollectie van Dexia Bank omvat meer dan 4.500 werken en is daarmee de grootste privéverzameling van België. Een selectie van een honderdtal werken is tentoongesteld in de Dexia Kunstgalerij in het Pachecogebouw te Brussel. Maak een en bekijk de werken in detail, met interessante informatie per werk en per kunstenaar. La collection d'art de Dexia Banque comprend plus de 4.500 œuvres, ce qui en fait la plus grande collection privée de Belgique.
Dexia Art Gallery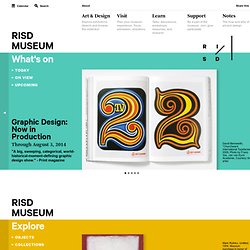 Museum of Art - Rhode Island School of Design
Mark Rothko, Untitled, 1954. Museum purchase in honor of Daniel Robbins: The Chace Fund, The Collectors' Acquisition Fund, Georgianna Sayles Aldrich Fund, Mary B. Jackson Fund, Walter H.
WILLIAM F. EISNER MUSEUM OF ADVERTISING & DESIGN | EXHIBITS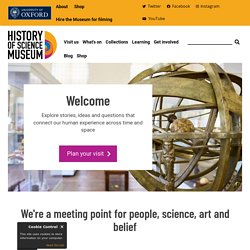 The Renaissance in Astronomy: Books, Globes and Instruments of the 16th Century MHS houses an unrivalled collection of early scientific instruments in the world's oldest surviving purpose-built museum building, the Old Ashmolean on Broad Street, Oxford. We are both a department of the University of Oxford and an active public museum, offering a programme of family-friendly events, gallery tours, table talks and much more, along with taught sessions for schools. For an introduction to the Museum and its collections, come along to one of our regular tours. Led by our award-winning volunteer guides, they take place every Thursday at 2.30 and 3.15pm and every Saturday at 11.15am and 12 noon. For those unable to come to Oxford we produce online versions of our exhibitions, along with standalone online resources and a web version of our collections database.
MHS - Museum of the History of Science, Oxford -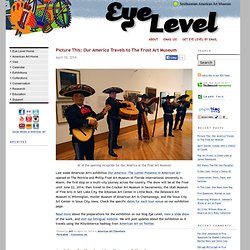 Picture This: Our America Travels to The Frost Art Museum April 10, 2014 At of the opening reception for Our America at the Frost Art Museum Last week American Art's exhibition Our America: The Latino Presence in American Art opened at The Patricia and Phillip Frost Art Museum at Florida International University in Miami, the first stop on a multi-city journey across the country.
Eye Level
Home Museum Gestaltung
Russian Museums The official Russian museums list. Daily updated, Established August, 1996. Museum name: Мuseums lists:– Museums in Moscow– Saint-Petersburg's museums Contacts: mail@museum.ru
Museums Russia Museums Moscow Museums Petersburg. Kremlin museum Hermitage museum Tretyakov gallery art Pushkin museum. RuЯlands Museen, Musйes Russes, Musei di Russia, Museos de Russia.