Culture
450 Free Movies Online: Great Classics, Indies, Noir, Westerns & More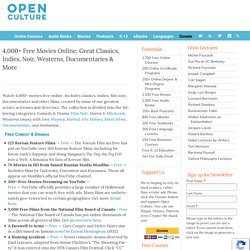 Watch 675 movies free online. Includes classics, indies, film noir, documentaries and other films, created by some of our greatest actors, actresses and directors. The collection features films by Alfred Hitchcock, Orson Welles, Fritz Lang, Andrei Tarkovksy, John Huston, plus some early short films by Tarantino, Kubrick and Truffaut. You will also find masterful performances by Humphrey Bogart, Laurence Olivier, Audrey Hepburn, Edward G. Robinson, John Wayne and Bette Davis. The Free Movies collection is divided into the following categories: Comedy & Drama; Film Noir, Horror & Hitchcock; Westerns (many with John Wayne); Silent Films; Documentaries, and Animation.
The following films are presented for educational and non-commercial use only. All copyrights belong to the artists. About UbuWeb Film & Video UbuWeb is pleased to present hundreds of avant-garde films & videos for your viewing pleasure. However, it is important to us that you realize that what you will see is in no way comparable to the experience of seeing these gems as they were intended to be seen: in a dark room, on a large screen, with a good sound system and, most importantly, with a roomful of warm, like-minded bodies.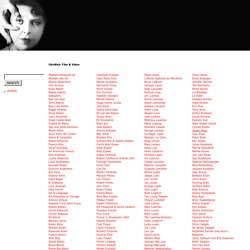 U B U W E B :: Film & Video
FRAC Bourgogne - Peter DOWNSBROUGH
Espace abonnés Article du jour Un romancier britannique s'empare de l'affaire Dreyfus, chasse gardée des historiens. Un thriller dont on ne révélera pas la fin. 16 avril 2014 Un polar sur « l'Affaire »
Books: l'actualité par les livres du monde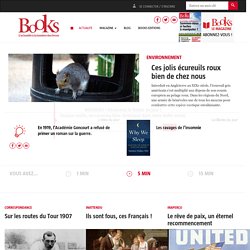 Le 9B
Johann Rousselot ::: Photojournaliste
Standard - Magazine jeune et poli
Thierry Mugler : nouveau tour de piste Silhouette cintrée des années 80, la femme Mugler exhibait ses épaulettes dans des défilés spectacles. Un style fantasque et fantastique que Manfred Thierry Mugler propulse de nouveau sur les planches du théâtre Comédia…. Philippe Katerine : « Putain, j'suis un chamane, merde !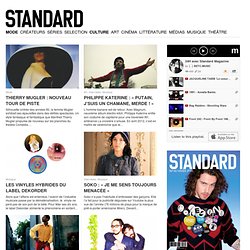 Le Monte-en-l'air - Librairie-galerie Paris 20?me
Sex Mode & Digestion, Digital Magazine
Théâtre de la Ville, Théâtre des Abbesses - Paris
M19 (may 19)
Annie Vigier et Franck Apertet
We Love Art, catalyseur d'?v?nements
Art culture paris,art culture France,evenement culturel,agenda culturel paris,actualit? art culture,photo art,agenda design,exposition design,?diteur design,spectacle danse,spectacle danse contemporaine,festival danse,march? art,exposition art contemporai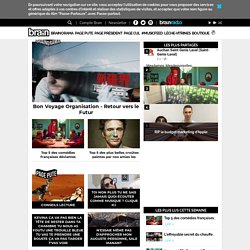 A La Une Carsick Cars - Jeunesse toxique Dans les derniers jours de l'année du serpent, l'envoyé spécial de Brain en Chine a rencontré Zhang Shouwang, le leader de Carsick Cars, le plus célèbre groupe indie de Pékin.
Accueil
Accueil dualité