Recipes march 24
Mashed Potatoes with Bacon & Cheddar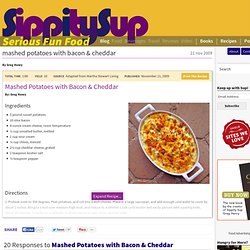 1. Preheat oven to 350 degrees. Peel potatoes, and cut into 1-inch chunks. Place in a large saucepan, and add enough cold water to cover by about 2 inches. Bring to a boil over medium-high heat, and reduce to a simmer.
Baked Cheesy Chicken Bake
Today's recipe is a cheesy baked pasta that I found over at Our Best Bites . Sara based the recipe on a Martha Stewart recipe. This yummy dish consists of a cheesy pasta blended with chicken, sun-dried tomatoes, and mushrooms.
Little bit of a mouthful there. But it's like a cookie on top of another cookie! Yeah.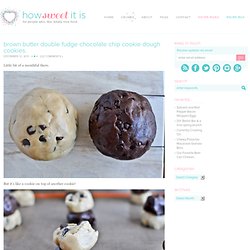 Brown Butter Double Fudge Chocolate Chip Cookie Dough Cookies
I am awfully excited to share this recipe with you today!
Gruyere and Ham Mac and Cheese Pot Pies
For my entire cooking and eating life I have been searching for the perfect fish cake.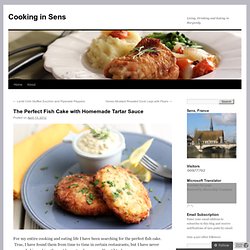 The Perfect Fish Cake with Homemade Tartar Sauce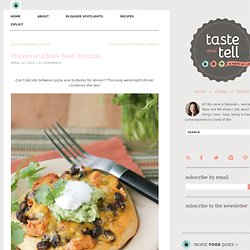 Chicken and Black Bean Tostizzas |
Yesterday, I was on a local tv show, making the lemon tart recipe that I posted yesterday. It wasn't my first time being on tv, but I definitely learned a few things this time. 1 – Don't make something that may melt or needs to be refrigerated – especially if you are in the car for 2 hours.
I am a slacker. My taxes still aren't filed.
Saturdays with Rachael Ray - Pack-It-In Pizza Heros |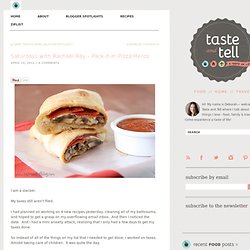 Lemme shoot it to ya straight: this recipe isn't about white chocolate so much as it's about pistachios.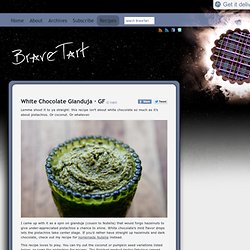 White Chocolate Pistachio Gianduja · GF
Let's Dish Recipes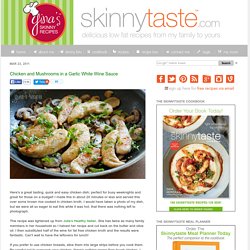 Here's a great tasting, quick and easy chicken dish; perfect for busy weeknights and great for those on a budget!
Chicken and Mushrooms in a Garlic White Wine Sauce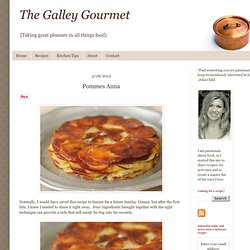 Pommes Anna
Normally, I would have saved this recipe to feature for a future Sunday Dinner, but after the first bite, I knew I needed to share it right away. Four ingredients brought together with the right technique can provide a side that will surely be dug into for seconds.
Even though it was still summer when I wrote this post, the weather for the past few weeks has certainly convinced me otherwise.
Fuss Free Entertaining with "Toasted" Agnolotti
Golden baked coconut encrusted shrimp with a sweet and spicy apricot dipping sauce.
Skinny Coconut Shrimp
A make-ahead breakfast casserole made with day old bread, eggs, cheese, sausage and mushrooms. This recipe from the archives is perfect for Christmas morning so I thought I would revive it to give it some attention. You can make this with just about anything, just use your imagination!
Make-Over Breakfast Sausage and Mushroom Strata
Crock Pot Bolognese Sauce
Bolognese sauce, a slow cooked ragú made with lean ground beef, pancetta, onions, carrots, celery, tomatoes, wine, and cream is one of my favorite Italian sauces. I make this sauce whenever I need to feed a large crowd, or just to keep in my freezer.
Criolla (literally creole) is a Spanish word widely used to describe Caribbean or Hispanic cuisine.
Crock Pot Chicken a la Criolla
Leftover Parmesan Mashed Potato Patties
Slow Roasted Pork Carnitas
Soft Wrap Bread
Cheesy Mozzarella Stuffed Meatballs
Baked Chicken Roll-Ups with Light Mushroom Cream Sauce
Hot Dog Mac and Cheese Casserole Recipe
Taco Grilled Cheese Recipe
Double Espresso Brownies with Caramel Macchiato Mousse from Zestuous
Weeknight Mornay (Cheese) Sauce from Zestuous
Tequila Jalapeno Crab Dip from Zestuous
Pepperoni Knots from Zestuous
Crock Pot Corned Beef Brisket from Zestuous
Triple Pepper Chorizo Meatloaf Cups ~ stuffed with Cream Cheese from Zestuous
Salted Double Chocolate Muffins
Cheez-It Chicken | Winner Dinners
Raspberry Tukmaria Meyer Lemonade | Just Home Made
Sweet Snacks: Cream of Jerusalem artichoke with mushrooms meatballs
Scalloped Potatoes | Kitchen Runway
Chicken Lo Mein
Penne a la Vodka
Deep Dish Gooey Cookie Pie
Farfalle with Creamy Chipotle Pesto, Black Beans and Corn
Confession #59: I splurge on ice cream…Java Chip Ice Cream
My sweet temptation: Mini Turkey and Cheese Sandwiches
Recipe: Brie, Basil, Bacon & Blue Panini
Meatballs in Red Wine Sauce — eat, little bird
Truffled Fontina and Mushroom Pizza
mini gorgonzola popovers. | frugal foodie family | fabulous chow – less dough
French Bread Pizza
Recipe for Janet's Mustard Chicken
Restaurant Style Salsa & A Giveaway for The Pioneer Woman's NEW Cookbook
Cheeseburger Fools » the dinnervine
Chicken, Cheddar, and Black Bean Quiche - The Cooking Bride | The Cooking Bride
Macaroni with bacon and cheese
$100 visa giftcard giveaway
Good Thymes and Good Food: Baked Tex-Mex Pimento Bean Dip
Cauldron cakes | grown to cook
Camaron Rebosado
Chicken Stuffed Shells Recipe
Nibble Me This: Spaghetti and Meatball Pot Pie
Cheesy Garlic Biscuits a la Red Lobster – Step by Step Easy Recipe
Care's Kitchen: Guinness Bacon Cheeseburgers
Grilled Chorizo Stuffed Poblano Peppers
Better Than Olive Garden Fettuccine Alfredo
Eggs on Hash | Good Cooks
Sweet and Sour Meatballs for World on a Plate | www.KatherineMartinelli.com
Black Cod with Miso
Make Salad in a Jar for an Easy Grab-and-Go Lunch That Stays Fresh for Days
Potato Soup - The Cooking Bride | The Cooking Bride
Baked potato cheese balls and a decent salad
New England Clam Chowder recipe
Baked Eggs With Spicy Tomato Sauce
Pioneer Woman's Chicken Pot Pie: Secret Recipe Club
Cheesy Chicken Tortilla Soup: A Secret Recipe Club Reveal
Cheeseburger Stuffed Mushrooms
Ham and Swiss Potato Pizza: Improv Challenge
Jalapeno Popper Buffalo Chicken Pizza | The Spiffy Cookie
Farmgirl Gourmet: Delicious Recipes for the Home Cook.: Shakshuka - Secret Recipe Club
Adzuki Honey Buns for Marxfoods
Cream Cheese Coffee Cake
SRC Reveal - Chinese Pork Dumplings
Cheesy Chicken Tortilla Cups | The Daily Dish Recipes
Cake in a Mug: Secret Recipe Club
Secret Recipe Club: Honey Baked Chicken « Cooking Whims
Hash-brown casserole | The Wanna be Country Girl
Healthy Baked Chicken Nuggets
Buffalo Chicken in a Blanket
Lunch Recipes: ''Something Different'' Sandwich Recipes - Martha Stewart
Halloumi-stuffed Olive Oil Flatbread
Red Pepper and Pistachio Curried Shrimp
Savory Crescent Chicken Squares Recipe
Low Carb Pizza Panini | Dashing Dish
Recipe for brown sugar and walnut puff pastry swirls
Secret Recipe Club: Crepes