Recipes 2
Ham & Cheese Pretzel Bites
For New Year's Eve, I wanted to make an easy appetizer that was at least a little impressive. These pretzel bites were perfect, except that I poorly planned my timing so that I was making them as our guests arrived. Little did I anticipate that our guests were going to finish making some of their dishes in my kitchen, too, so I was a bit distracted on making these.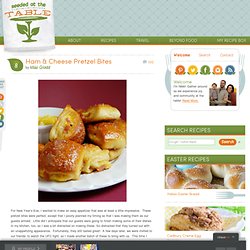 New categories for me.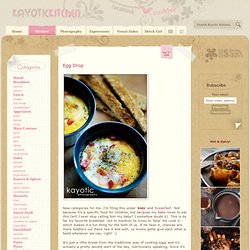 Egg Drop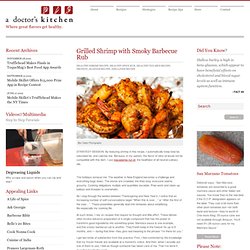 Healthy Shrimp recipe, Healthy Spice Rub, Healthy Tex-Mex recipe, Protein, Seafood recipe, Shellfish recipe STRATEGY SESSION: By featuring shrimp in this recipe, I automatically keep total fat, saturated fat, and calories low.
A Doctor's Kitchen by Deborah Chud, MD | Grilled Shrimp with Smoky Barbecue Rub
The Famous "Crack Dip"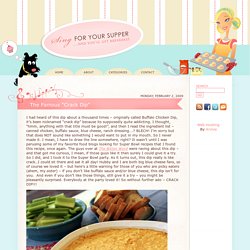 I had heard of this dip about a thousand times – originally called Buffalo Chicken Dip, it's been nicknamed "crack dip" because its supposedly quite addicting.
I had an idea.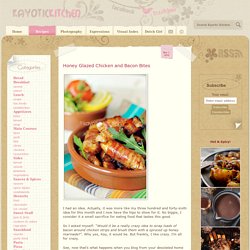 Honey Glazed Chicken and Bacon Bites
Chocolate Wasted Cake
Ever since my brother started using the phrase "I wanna get chocolate wasted" from the movie Grown Ups, I've been wanting to make this cake for his birthday.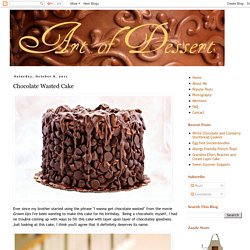 Shredded Chicken Enchiladas | a sweet pea chef
I don't make a whole lot of Mexican food at home…mostly because I just find it just way too darn good at restaurants.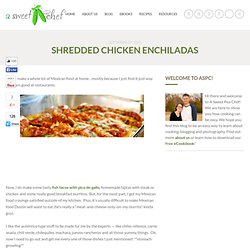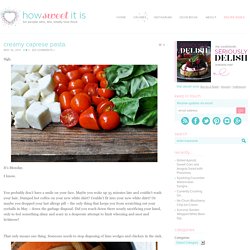 Sigh. It's Monday. I know.
Creamy Caprese Pasta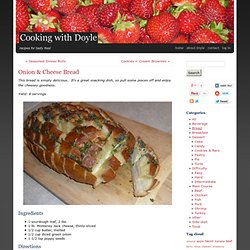 Onion & Cheese Bread
This bread is simply delicious. It's a great snacking dish, so pull some pieces off and enjoy the cheesey goodness.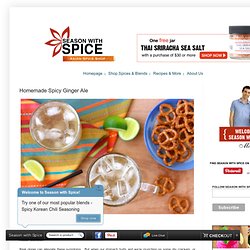 Season with Spice - Features: Homemade Spicy Ginger Ale
Is there real ginger in Ginger Ale? If Ginger Ale did not include real ginger – with all its innumerable health benefits – why would our parents ask us to drink it when we have an upset stomach?
frites & fries - Garlic Knots
Garlic Knots
Mini Chicken Chimichangas | Handle the Heat
Hot & Light Spinach-Artichoke Dip | Handle the Heat
Make this today. Sorry to be bossy.
Creamy Chicken Spaghetti Casserole
Why there is no need to purchase pre-made fries in the freezer aisle – in pictures and rhyme: One potato (find a potato)
Homemade French Fries
There's nothing special about this dish, except that it's a total miracle. It's Chicken Fried Steak, is what it is. I made it for Marlboro Man last night because I like him, because he drove me all over Kingdom Come this weekend, because he stopped at a gas station each of the 4,322 times I asked him to because I kept drinking iced coffees (TMI?)
Chicken Fried Steak
Homemade Four Cheese Ravioli Recipe
African Chicken Peanut Stew Recipe
Like peanut butter?
Bacon-wrapped Jalapeno Chicken Bites
Death By Oreo Cupcakes
Potatoes & Chorizo | Handle the Heat
Shrimp-Stuffed Shells | Handle the Heat
Ham & cheese pretzel bites
Thalassery Mutton Dum Biryani /Malabar Mutton Biryani & Biryani Chammanthi/Chutney
Bake Your Day » Crab Rangoon Dip
Blackened Sea Scallops, Green Onions, Roasted Tomatoes
Pizza Braid
Spiced Pomegranate Apple Cider
Liquor Lollipops Recipe
Blood Orange Margarita
Skinny Chicken Pot Pie Recipe
Mountain Gnocchi (Maakroun)
Bhuna Khichuri – an Indian Risotto?
Andrew Carmellini's Chicken Pot Pie
lasagna bolognese
Homemade Tater Tots
Potato Casserole & a Virtual Holiday Brunch Potluck
Grilling: Hasselback Potatoes with Garlic and Parmesan
Spaghetti alla Carbonara, Pasta Carbonara Recipe
Goat Cheese and Strawberry Grilled Cheese Recipe < Southern Living Magazine Best Recipes 2011
THAI SOBA NOODLE BOWL » Sprouted Kitchen
Not Your Abuelita's Tortillas
Chocolate Pastry Cream
Suvir Saran's Juicy Turkey-Cheddar Burgers
Quick Shrimp Chowder Recipes < 100 Best Classic Comfort Food Recipes
Skinny Baked Mozzarella Sticks
Scallop with Apricot Sauce Recipe
Crisp Grilled Cheese Sandwich
scallion meatballs with soy-ginger glaze
Creamy Brussels Sprouts Gratin with Blue Cheese
Boreks
Creamy, Three-Cheese Artichoke Dip
Spanish pork chops with peppers recipe | Angela Hartnett | Life and style
Super Bowl Recipe: Beer & Cheddar Dip
Grands!® Grilled Cheese Sandwiches Recipe
Baked Mac n Cheese with Gruyere and Butternut Squash
Moussaka Recipe
Love Your Heart: Light Fettuccine Alfredo | Prevention RD
Better Than Takeout Orange Chicken
Israeli Chocolate Rugelach Cookies - Kosher Cookie Recipe - Jewish Cooking - Desserts Recipes
Potato and Cheese Sigara Burek
Farmer Cheese Pie
Mini Spring Rolls with Chicken Floss
Pasta with Roasted Red Pepper Tomato Sauce Recipe
Holiday Treat: Bacon Truffles
Mandu | Mandu Recipe
Easy Mac and Cheese
Chicken Meatballs with Artichokes & Carrots, Starring Bill Murray
The Best Homemade Hummus
Tennessee White Chili Recipe
French Onion Soup
Bite-sized Baked Brie
Lasagna Cupcakes Recipe
Bacon-Cheeseburger Pasta Bake
How to Make The Perfect Grilled Cheese Sandwich
Bacon Taquitos Recipe
Sippity Sup is Dark (Chocolate Truffle) Today
Tagliatelle with Basil and Egg Yolk
Crab Stuffed Mushrooms
Crispy Bánh Mì Spring Rolls With Creamy Chili Mayo
Golden Potstickers Recipe
Smoked Cheddar and Blue Cheese Brisket Macaroni and Cheese | Sarah's Cucina Bella
Taco Stuffed Shells
Salsa Verde Chicken Enchiladas Recipe
How to Make Ketchup
How to Make Whole-Grain Mustard
How to Make Crème Fraîche
Mushroom Grilled Cheese Sandwich (aka The Mushroom Melt)
Jalapeno Popper Grilled Cheese Sandwich
Basil Marinated Chicken Thighs
Bacon Wrapped Chicken Bites
Bacon-Wrapped Scallops with Chili Butter
Roasted Red Pepper, Sunflower and Walnut Pesto | Sarah's Cucina Bella