Already recorded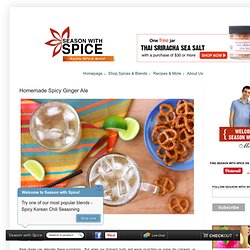 Is there real ginger in Ginger Ale? If Ginger Ale did not include real ginger – with all its innumerable health benefits – why would our parents ask us to drink it when we have an upset stomach? Why would the canned drink be so popular on airplanes where many of us are prone to motion sickness?
Season with Spice - Features: Homemade Spicy Ginger Ale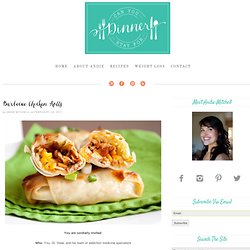 Barbecue Chicken Rolls « Can You Stay for Dinner?
You are cordially invited: Who : You, Dr. Drew, and his team of addiction medicine specialists What : An intervention for Miss Andie Mitchell, a dangerously addicted egg roll wrap pusher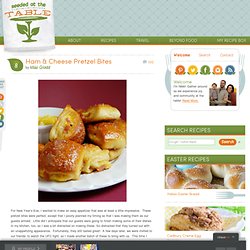 For New Year's Eve, I wanted to make an easy appetizer that was at least a little impressive. These pretzel bites were perfect, except that I poorly planned my timing so that I was making them as our guests arrived. Little did I anticipate that our guests were going to finish making some of their dishes in my kitchen, too, so I was a bit distracted on making these. So distracted that they turned out with an unappetizing appearance.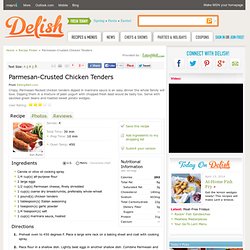 Parmesan-Crusted Chicken Tenders Recipe
Canola or olive oil cooking spray 1/4 cup(s) all-purpose flour 2 large eggs 1/2 cup(s) Parmesan cheese , finely shredded 1 cup(s) coarse dry breadcrumbs , preferably whole-wheat 1 pound(s) chicken tenders 1 tablespoon(s) Italian seasoning 1 teaspoon(s) garlic powder 1/4 teaspoon(s) salt 1 cup(s) marinara sauce , heated Preheat oven to 450 degrees F. Place a large wire rack on a baking sheet and coat with cooking spray. Place flour in a shallow dish. Lightly beat eggs in another shallow dish. Combine Parmesan and breadcrumbs in a third shallow dish.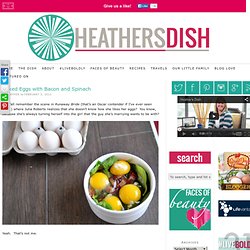 Do y'all remember the scene in Runaway Bride (that's an Oscar contender if I've ever seen one…) where Julia Roberts realizes that she doesn't know how she likes her eggs? You know, because she's always turning herself into the girl that the guy she's marrying wants to be with? Yeah. That's not me. I know how I like my eggs, although I will say that it depends on the day. If it's a scrambled kind of day then I want them scrambled with NO MILK, a tab of butter, and salt and pepper.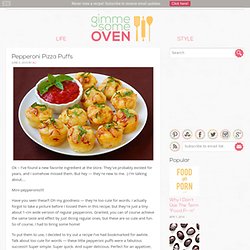 Ok – I've found a new favorite ingredient at the store. They've probably existed for years, and I somehow missed them. But hey — they're new to me. :) I'm talking about….
A while ago, I posted another recipe for artichoke dip , but let me tell you – this one blows that one out of the water. This one is thicker and richer, thanks to the cream cheese, and it also has a zing of flavor from the seasonings I added. This one is also grain-free (the other one used flour as a thickener).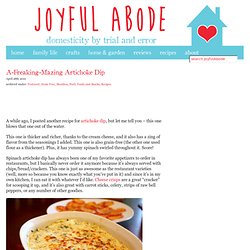 Mozzarella sticks are a delicious treat, probably one of the most popular appetizers at restaurants, and a fun party food. They tend to be rather fattening, especially considering they are usually fried, but they are so irresistibly tasty. So how do you give in to the temptation that is mozzarella sticks without the guilt? Make healthy, Baked Mozzarella Sticks !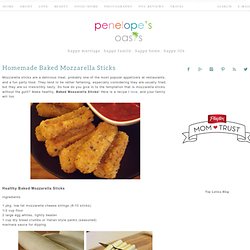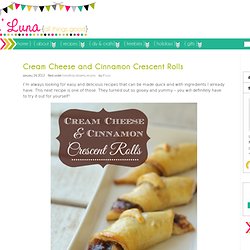 I'm always looking for easy and delicious recipes that can be made quick and with ingredients I already have. This next recipe is one of those. They turned out so gooey and yummy – you will definitely have to try it out for yourself! They will come out super gooey and delicious. I promise you won't want to stop eating them! Have you made something fun with Crescent Rolls lately?