Internet kill switch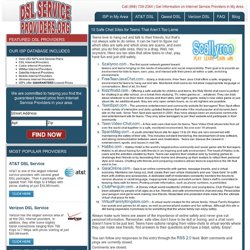 10 Safe Chat Sites for Teens That Aren't Too Lame | DSL Service Providers
Teens love to hang out and talk to their friends, but that's not always safe to do online.
2 hrs ago | CNet News Google privacy chief: Proposed EU privacy law 'dead' Google's chief privacy counsel Peter Fleischer praised whistleblower Edward Snowden, seen here during his Christmas statement to England, while condemning a proposed European privacy law with steep fines as "dead."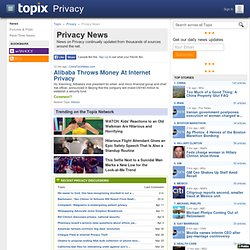 Hype and Hyperbole about the Internet Kill Switch and Privacy - What You Need to Know
Obama 'Internet kill switch' plan approved by US Senate panel
A US Senate committee has approved a wide-ranging cybersecurity bill that some critics have suggested would give the US president the authority to shut down parts of the Internet during a cyberattack. Senator Joe Lieberman and other bill sponsors have refuted the charges that the Protecting Cyberspace as a National Asset Act gives the president an Internet "kill switch." Instead, the bill puts limits on the powers the president already has to cause "the closing of any facility or stations for wire communication" in a time of war, as described in the Communications Act of 1934, they said in a breakdown of the bill published on the Senate Homeland Security and Governmental Affairs Committee website.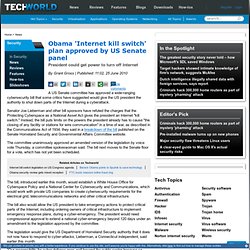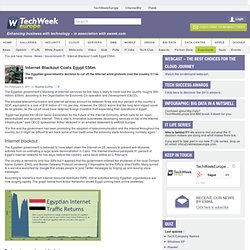 Internet Blackout Costs Egypt £56m | eWEEK Europe UK
The Egyptian government's blocking of Internet services for five days is likely to have cost the country roughly $90 million (£56m), according to the Organisation for Economic Co-operation and Development (OECD). The blocked telecommunication and Internet services account for between three and four percent of the country's GDP, equivalent to a loss of $18 million (£11m) per day.
[0903.3218] Nation-State Routing: Censorship, Wiretapping, and BGP
Internet blackouts: Reaching for the kill switch