Japanese
for free with easy flash quizes Welcome to easyJapanese.org! This site provides useful tools for people who wish to learn Japanese online for free.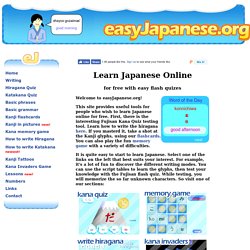 Simple Japanese Phrases
Simple Japanese Phrases This is a collection of easy Japanese phrases. Speaking Japanese shouldn't be too complicated even for beginners. Try these simple phrases whenever you have a chance. The more you practice, the better you get!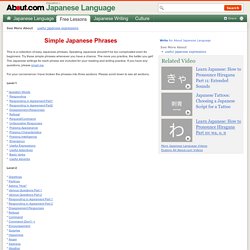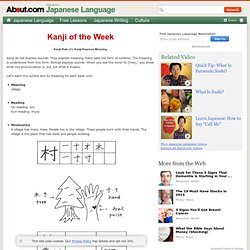 Kanji of the Week Kanji do not express sounds. They express meaning. Kanji take the form of outlines. The meaning is understood from this form.
How to write village in Japanese - kanji symbol for village
Romaji Translator at Romaji.org
Welcome! Denshi Jisho is an easy-to-use and powerful online Japanese dictionary. It lets you find words, kanji and example sentences by searching in many ways. The dictionaries are also interlinked so that you can check what the kanji in a word mean individually or what context a word can be used in. You can also look up kanji by the parts they contain.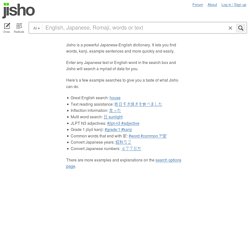 Japan Time: Current time now in Japan Time Zone
* ¿Qué es i-TM4U ? * i-TM4U es un servicio de compras que te consigue objetos procedentes de Japón, mediando como tu agente.
Japanese Shopping Service i-TM4U.biz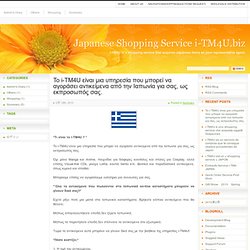 Hotel Asia Center of Japan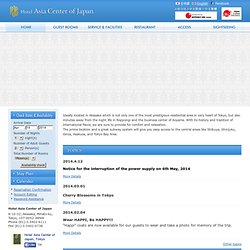 ■■FREE ! ! Early Check-in & Late Check-out Plan■■ Check-in early for free!!!!!!!Relax all morning and check out after lunch. 1:00pm late check-out gives you a relaxing hassle-free hotel experience.