Drugs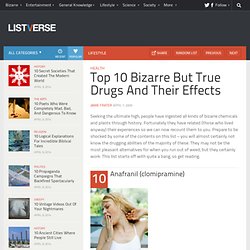 Health Seeking the ultimate high, people have ingested all kinds of bizarre chemicals and plants through history. Fortunately they have related (those who lived anyway) their experiences so we can now recount them to you.
General Hallucinogen Information
Drug Information Home Page
24 May 2006 With the arrival of Japan's rainy season, a mysterious type of green, glow-in-the-dark mushroom begins to sprout in Wakayama prefecture. The Mycena lux-coeli mushrooms, known locally as shii no tomobishi-dake (literally, "chinquapin glow mushrooms"), sprout from fallen chinquapin trees. As they grow, a chemical reaction involving luciferin (a light-emitting pigment contained within the mushrooms) occurs, causing them to glow a ghostly green. The luminescent mushrooms were long believed to be indigenous solely to Tokyo's Hachijojima Island after they were discovered there in the early 1950s.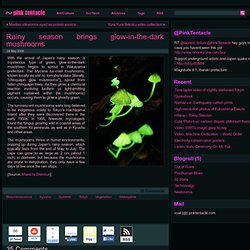 Meth-addicted snails prove that amphetamines are the ultimate memory-enhancer - io9
I wish I was chillin In Laguna Beach
LSD[edit] Some of the strangest urban legends told are those about lysergic acid diethylamide (LSD), a potent psychedelic drug that gained popularity in several countries in the 1960s and 1970s, and experienced a brief resurgence in the mid to late 1990s before declining from 2000 onward. The drug's relation to the 1960s counterculture was likely part of the reason for such legends. Attempted murder[edit] "Anyone caught selling LSD can be charged with attempted murder." This is a common urban legend that the psychotropic effect of LSD is such an extreme danger to human life that the seller could face charges of attempted murder or manslaughter.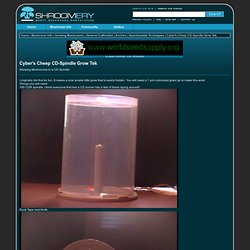 I orginally did this for fun, It makes a nice simple little grow that is easily hidden. You will need a 1 pint colonized grain jar to make this work. Things you will need 100 CDR spindle, I think everyone that has a CD burner has a few of these laying around! Duck Tape and Knife