Exemples
A visual exploration on mapping complex networks. A Tour through the Visualisation Zoo. Related Content Visualizing System Latency Heat maps are a unique and powerful way to visualize latency data.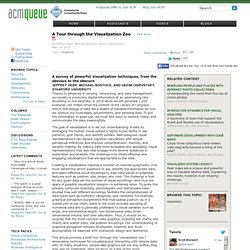 Explaining the results, however, is an ongoing challenge. Swiss trains. Wolfram|Alpha: Examples by Topic. Les 50 plus beaux graphiques... Studyscape Patrick Vuarnoz Suitmen Life Map.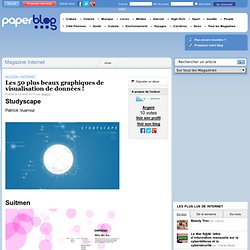 Les Data de visualizing.org. The Open Data Movement. THE OPEN DATA MOVEMENT THE EVOLUTION OF APIs Increasingly, companies are making their data and inner workings publicly available through the release of APIs, which are used by developers in building new tools—like TweetDeck, based on Twitter's API, Since 2005, more than 3,700 APIs have been launched.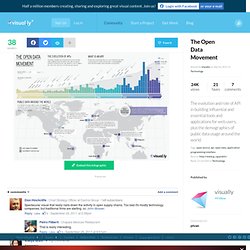 WHAT IS AN API? An application programming interface is a set of instructions that allows software programs to interact with each other. Information aesthetics. Tools on Datavisualization. A Carefully Selected List of Recommended Tools 07 May 2012 Tools Flash, JavaScript, Processing, R When I meet with people and talk about our work, I get asked a lot what technology we use to create interactive and dynamic data visualizations.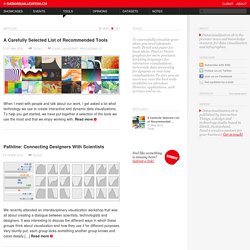 To help you get started, we have put together a selection of the tools we use the most and that we enjoy working with. Read more. Chart Porn.
---