Dessert
Cooks-in-College. 10 Delicious Recipes Made With Sailor Jerry Rum. Twix Cheesecakes – Gingerbread Bagels. 10 Rich Recipes for National Cheesecake Day. Strawberry & Chocolate Nachos. I've said it once and I'll say it again: sometimes the best creations are the ones you don't set out to create!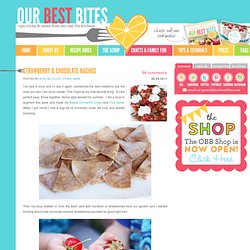 This might be my new favorite thing. It's the perfect easy, throw-together, family style dessert for summer. I did a local tv segment this week and made my Baked Cinnamon Chips and Fruit Salsa. When I got home I had a bag full of cinnamon chips left over and started snacking. How to Make Margarita Cupcakes. Cinco de Mayo will soon be here (May 5th for those non-Spanish speakers).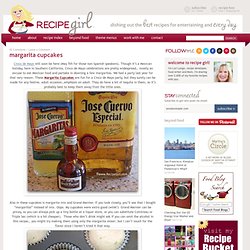 Though it's a Mexican holiday, here in Southern California, Cinco de Mayo celebrations are pretty widespread… mostly an excuse to eat Mexican food and partake in downing a few margaritas. We had a party last year for that very reason. These Margarita Cupcakes are fun for a Cinco de Mayo party, but they surely can be made for any festive, adult occasion…emphasis on adult. They do have a bit of tequila in them, so it's probably best to keep them away from the little ones.
Also in these cupcakes is margarita mix and Grand Marnier. Recipe} The Most AMAZING Chocolate Cake… EVER. Cheesecake in a Jar with Blueberries, Strawberries, Granola + More! Posted May 24, 2011 | 18 Comments What's more fun than yummy cheesecake?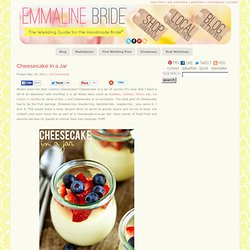 Cheesecake in a jar, of course! It's clear that I have a bit of an obsession with anything in a jar these days (such as bubbles, cookies, cherry pie, ice cream + candles to name a few…) and cheesecake is no exception. The best part of cheesecake has to be the fruit pairings. Strawberries, blueberries, blackberries, raspberries… you name it, I love it. How to Make Marshmallow Fondant. This time I decided to make it with those mini fruit flavored marshmallows.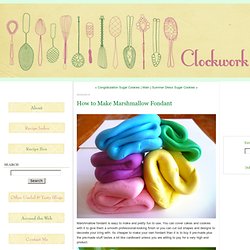 I had to sort them by colour first. I figured they would add a little bit of flavor to the fondant so I wouldn't have to add much flavoring oil. I use gel colours to dye my fondant but regular food colouring will work too.
---