Try This
Drawing Board
640x360 pixels)
29 ways to stay creative
Draw an Eye
4fef75ba9d899.jpg (JPEG Image, 521x960 pixels) - Scaled (67%)
I Tolerate You
Crazy paper thing
The Bureau of Communication - Fill-in-the-blank Correspondence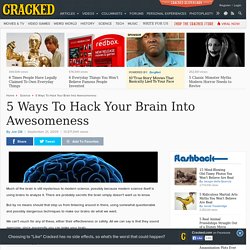 5 Ways To Hack Your Brain Into Awesomeness
Much of the brain is still mysterious to modern science, possibly because modern science itself is using brains to analyze it. There are probably secrets the brain simply doesn't want us to know. But by no means should that stop us from tinkering around in there, using somewhat questionable and possibly dangerous techniques to make our brains do what we want.
Appology Form
Thursday, June 14, 2012 4:30 am, Posted by Chris Groves | Internet 20 Awesome Do It Yourself Projects
20 Awesome Do It Yourself Projects
Image via CrunchBase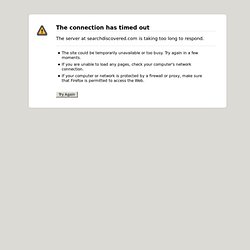 Privacy Monitor
Don't Throw That Old Pallet Away
Make a hand bound journal with elaborate side stitching for yourself or as a gift. The stitching is a lot easier than it looks and is so much nicer to hold than a spiral bound edge.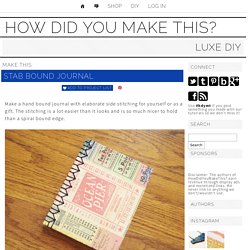 Stab Bound Journal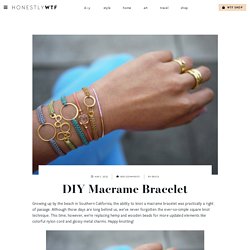 DIY Macrame Bracelet
Growing up by the beach in Southern California, the ability to knot a macrame bracelet was practically a right of passage. Although those days are long behind us, we've never forgotten the ever-so-simple square knot technique. This time, however, we're replacing hemp and wooden beads for more updated elements like colorful nylon cord and glossy metal charms.