Authors
Plass and Lucas on Tour
Sir James Matthew Barrie, 1st Baronet , OM (9 May 1860 – 19 June 1937) was a Scottish author and dramatist , best remembered today as the creator of Peter Pan .
J. M. Barrie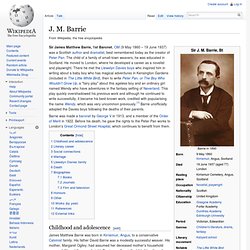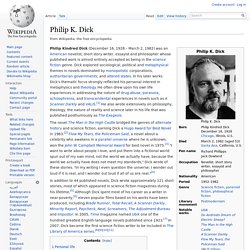 Philip Kindred Dick (December 16, 1928 – March 2, 1982) was an American novelist, short story writer and essayist whose published work is almost entirely in the science fiction genre.
Michael Crichton
John Michael Crichton (October 23, 1942 – November 4, 2008) was an American best-selling author, producer, director, and screenwriter, best known for his work in the science fiction, medical fiction , and thriller genres.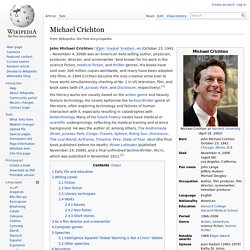 cris rogers - PRACTISING RESURRECTION
Henry Canova Vollam ( H. V. ) Morton , FRSL (26 July 1892–18 June 1979) was a journalist and pioneering travel writer from Lancashire, England, best known for his prolific and popular books on Britain and the Holy Land . He first achieved fame in 1923 when, while working for the Daily Express , he scooped the official Times correspondent during the coverage of the opening of the Tomb of Tutankhamon by Howard Carter in Egypt.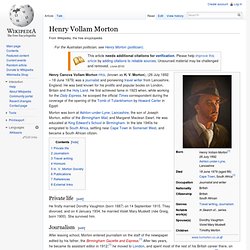 Henry Vollam Morton
William Cobbett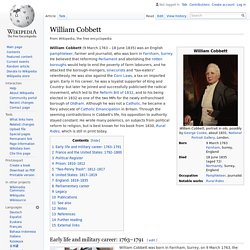 William Cobbett (9 March 1763 – 18 June 1835) was an English pamphleteer , farmer and journalist , who was born in Farnham, Surrey .
John Leland , also Leyland (13 September, ca . 1503 – 18 April 1552), was an English poet and antiquary . [ 2 ] [ 3 ] [ 4 ]
John Leland (antiquary)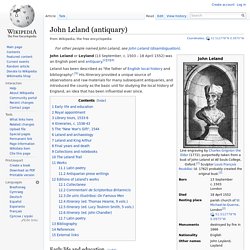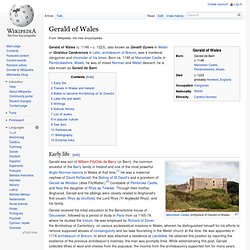 Gerald of Wales (c. 1146 – c. 1223), also known as Gerallt Gymro in Welsh or Giraldus Cambrensis in Latin , archdeacon of Brecon , was a medieval clergyman and chronicler of his times . Born ca. 1146 at Manorbier Castle in Pembrokeshire , Wales , he was of mixed Norman and Welsh descent; he is also known as Gerald de Barri .
Gerald of Wales
William Gilpin (clergyman)
An engraving of Gilpin from 1869. William Gilpin (4 June 1724 – 1804) was an English artist, Anglican cleric, schoolmaster, and author, best known as one of the originators of the idea of the picturesque .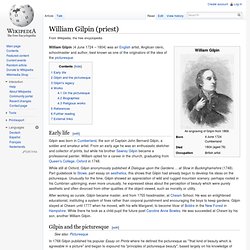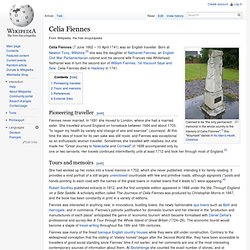 Celia Fiennes
Claimed to be "the only permanent memorial in the whole country to the memory of Celia Fiennes", [ 1 ] this "Waymark" stands in No Man's Heath, Cheshire
Thomas Pennant (14 June O.S. 1726 – 16 December 1798) was a Welsh naturalist and antiquary .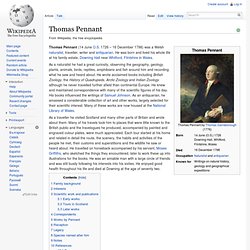 Thomas Pennant
Daniel Defoe
Daniel Defoe ( pron.: / ˌ d æ n j əl d ɨ ˈ f oʊ / ; ca. 1660 – 24 April 1731), [ 1 ] born Daniel Foe , was an English trader, writer, journalist, pamphleteer and spy, now most famous for his novel Robinson Crusoe . Defoe is notable for being one of the earliest proponents of the novel , as he helped to popularise the form in Britain, and, along with others such as Samuel Richardson , is among the founders of the English novel .
The New Testament ( Koine Greek : Ἡ Καινὴ Διαθήκη, Hē Kainḕ Diathḗkē ) is the second major part of the Christian biblical canon , the first part being the Old Testament . Though Christians hold different views than do Jews about the Old Testament—that is, the Hebrew Scriptures —Christians regard both the Old and New Testaments together as sacred scripture . The New Testament is concerned essentially to proclaim Heilsgeschichte [ 1 ] —salvation history, God's positive saving actions throughout history. [ 2 ] The contents of the New Testament deal explicitly with first century Christianity .
New Testament
The Life and Work of John Keats (1795-1821)