Tech news
The Equity Kicker « Nic Brisbourne's view from London on venture capital and exploiting change in technology and mediaThe Equity Kicker
Wayra
11 Best Web Analytics Tools
richard robinson google
Avinash Kaushik | About
Technology For Marketing & Advertising 2012
Technology For Marketing & Advertising 2012 - Data & Marketing Analytics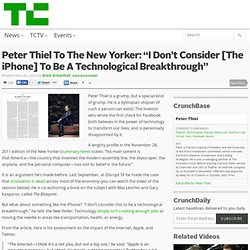 Peter Thiel To The New Yorker: "I Don't Consider [The iPhone] To Be A Technological Breakthrough"
Peter Thiel is a grump, but a special kind of grump. He is a dystopian utopian (if such a person can exist).
www.newint.org/magazine/ni333-media.pdf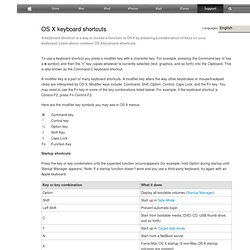 To use a keyboard shortcut you press a modifier key with a character key. For example, pressing the Command key (it has a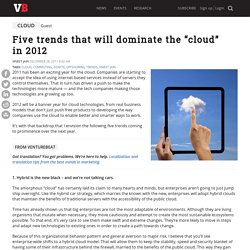 2011 has been an exciting year for the cloud. Companies are starting to accept the idea of using internet-based services instead of servers they control themselves.
Five trends that will dominate the "cloud" in 2012