Food Inspiration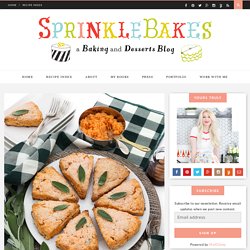 Today is the opening of Wes Anderson's new film The Grand Budapest Hotel, and I am SO excited to go see it! I've always loved his work - the strong visuals and nostalgia - it's like seeing fairytale illustrations come to life on the big screen. This new movie holds an extra ounce of delight for me because one of the main characters is a baker, and she's employed at a beautiful patisserie called Mendl's.
Scalloped Potatoes Recipe : Emeril Lagasse
Directions Preheat the oven to 300 degrees F. In the bowl of an electric mixer fitted with the paddle attachment, mix the egg, egg yolks, and 1/2 cup of the sugar together on low speed until just combined.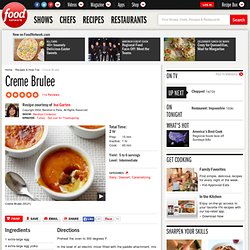 Creme Brulee Recipe : Ina Garten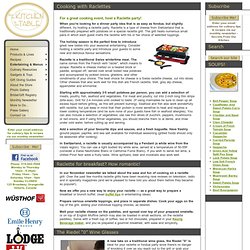 For a great cooking event, host a Raclette party! When you're looking for a dinner party idea that is as easy as fondue, but slightly different, try hosting a raclette party. Raclette is a type of cheese from Switzerland that is traditionally prepared with potatoes on a special raclette grill. The grill heats numerous small pans in which each guest melts the raclette with his or her choice of selected toppings. The holiday season is the perfect time to introduce great new tastes into your seasonal entertaining.
From the Kitchen to the Table - Cooking with Raclettes
All the award-winning restaurants at the CIA in St. Helena are part of our students' educational experience. Reservations are suggested for all restaurants except The Bakery Café by illy.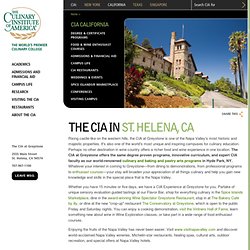 The CIA in California-The Culinary Institute of America
Bouchon Bakery | Yountville
Farmstead at Long Meadow Ranch showcases the seasonal, ingredient-driven American farmhouse cooking of executive chef Stephen Barber. Housed in a former nursery barn, our 110-seat restaurant revolves around a central open kitchen with booth and central seating, community dining, and a full bar. We feature an authentic farm-to-table menu. The ingredients are foraged from local sources and feature Long Meadow Ranch's all natural grass-fed beef, organic and sustainably produced eggs, fruits, vegetables, extra virgin olive oil, vinegar, and honey. Possessing a substantial background in Southern cooking styles, Stephen emphasizes a wood-burning element for select dishes. Stephen's kitchen at Farmstead at Long Meadow Ranch is also outfitted with a plancha, a cast-iron grill ideal for searing Long Meadow Ranch's healthy, tender, and flavorful grass-fed Highland beef.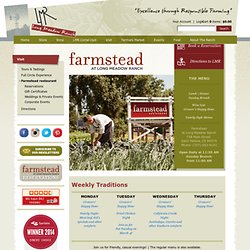 Long Meadow Ranch - Farmstead - Restaurant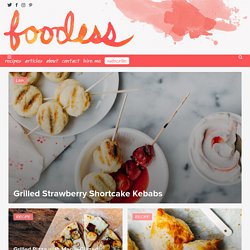 We aren't major carnivores, but I'm trying to plan the veggie meals in more intentionally. Well, maybe I should rephrase that. I am not a major carnivore. My hubby deals with this, and appreciates a hot meal on his plate, even if he'd really prefer that his daily dinner once had a heartbeat.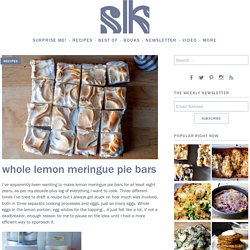 Wednesday, April 16, 2014 baked eggs with spinach and mushrooms My brunch arsenal, the dishes I've made enough times that they no longer cause any furrowed brows — a core entertaining principle here at House Smitten Kitchen (sigil: cast-iron skillet) — is as follows: bacon (always roasted in the oven, I mean, unless you were hoping to mist yourself with eau de pork belly*); some sort of fruit salad (either mixed berries and vanilla bean-scented yogurt or mixed citrus segments, sometimes with mint and feta); buttermilk biscuits; a pitcher of Bloody Marys, a bottle of champagne and a couple carafes of freshly-squeezed grapefruit or orange juice, blood orange whenever available; something sweet (our current favorite) and eggs. As I dictated years ago, everything that can be made in advance should be, thus pancakes, individually fried slices of French toast, omelets and even eggs baked in ramekins, adorable as they may be, are verboten.