Sandwiches/wraps etc.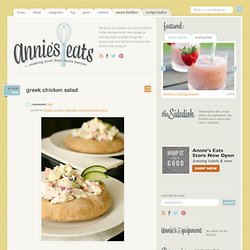 Greek Chicken Salad » Annie's Eats
So the big feasting holiday has come and gone. I hope everyone had a wonderful time with friends and loved ones, and enjoyed great food!
Ingredients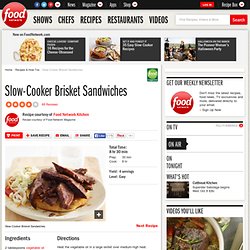 Slow-Cooker Brisket Sandwiches Recipe :
Notes This tender and juicy pulled pork starts with a surprising choice: pork tenderloin. By simmering large pieces of pork tenderloin in a tangy sauce and then shredding it with two forks the result is tender pork tossed with lots of rich flavorful sauce.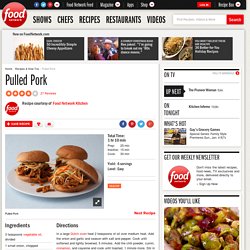 Pulled Pork Recipe : Food Network Kitchens
Asian Turkey Burgers Recipe : Food Network Kitchens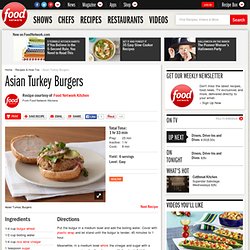 Notes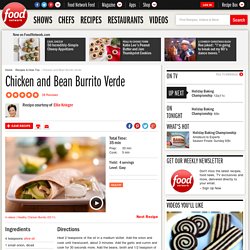 Heat 2 teaspoons of the oil in a medium skillet.
Chicken and Bean Burrito Verde Recipe : Ellie Krieger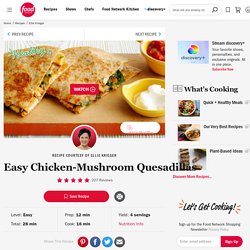 Ingredients 1 tablespoon canola oil 1 large onion, chopped (about 2 cups) 8 ounces white button mushrooms, (about 3 cups) 3 cloves garlic, minced 2 cups cooked chopped skinless, boneless chicken breast (1 breast half) 1 teaspoon ground cumin 1 teaspoon chili powder 1 teaspoon dried oregano 2 cups baby spinach leaves, sliced into ribbons 1/2 teaspoon salt 1/4 teaspoon fresh ground black pepper 4 (10-inch) whole-grain flour tortillas 1 cup shredded Mexican cheese mix or Cheddar 1/2 cup salsa 1/4 cup reduced-fat sour cream Directions
Easy Chicken-Mushroom Quesadillas Recipe : Ellie Krieger