Others
I spent this past weekend in one of my favorite cities, Palm Springs. It's about an hour and half-long drive east of Los Angeles, making it the most perfect weekend getaway to Angelenos. I really really love it out there, even in the summers when the temperatures soar above a hundred. In terms of aesthetics, it doesn't get more beautiful.
A Cozy Kitchen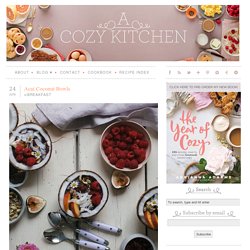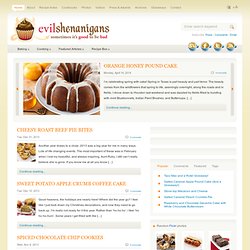 Pomegranate Chocolate Swirl Cupcakes Sometimes nothing but a cupcake will do. There is something appealing about a pretty little cake that is just for you. With large cakes you feel almost obligated to share because they are big and meant for sharing.
Baking & Cooking Blog | Evil Shenanigans
smells-like-home — A Collection of Favorites from a Kitchen-Savvy New Englander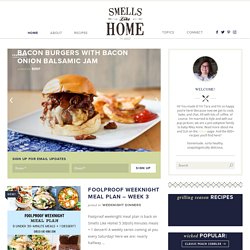 Going hand-in-hand with yesterday's Top 10 Reader Faves of 2013 are my top 10 favorite picks of from the 130 posts I shared with you this year. Kyle helped me pick a few of these out and we hope you love these recipes as much as we did. We both want to with you a healthy and happy New Year and hope that you love what we have in stock for you here at Smells Like Home in 2014. Cheers! 3 Cheese Rosemary and Pepperoni Pizza – Hands down, this was our favorite pizza for 2013.
gimme some oven
Guesswhatguesswhat? Today we are revisiting my favorite recipe for my favorite soup of all time — egg drop soup! Yes, we are "revisiting" the recipe because I decided it was time to give it a little photo makeover.
The Hazel Bloom
Seasaltwithfood
Recipes, Menus, Food & Wine | YumSugar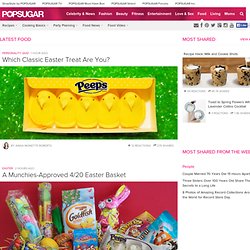 Latest Food Giada de Laurentiis Giada De Laurentiis Previews Her New Restaurant at Sundance What's Your Reaction?000000 Share This LinkCopy
Ming makes ...
Former Chef — Cook. Eat. Travel. Grow.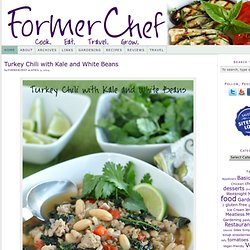 Mise en place~ A place for everything and everything in its place Have you ever wondered how restaurants do it? How they can serve hundreds of people a night with a menu that has dozens of choices? In the end, it's all about the mise en place.
Foodpickle - food52 - food community, recipe search and cookbook contests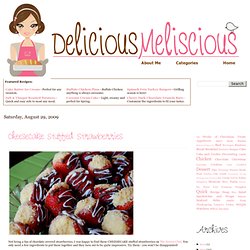 Not being a fan of chocolate covered strawberries, I was happy to find these CHEESECAKE stuffed strawberries on The Novice Chef. You only need a few ingredients to put these together and they turn out to be quite impressive. Try them - you won't be disappointed! Ingredients:2 quarts of fresh Strawberries1 box Jello No Bake Cheesecake (I used this box mix and it came with the graham cracker crumbs. This was good, but next time I think I'd try making my own filling - just to compare.)Crushed Graham CrackersMilk Chocolate for drizzling (I also used white chocolate because I had some)
Delicious Meliscious - a cooking blog by Melissa: Cheesecake Stuffed Strawberries
Sarah Copeland has a way of making every recipe she writes seem deeply and immediately exciting. It's in the way she pulls ingredients together (Plumped plums and lime with oatmeal? Apples and rye pancakes? Apartment Therapy The Kitchn
Skinny Greek Yogurt Chicken Salad Jan 8, 2014 | Chicken, Sandwiches and Burgers, Skinny Palate | Tags: chicken, sandwiches, vegetables, yogurt You'll never know this is a Skinny Greek Yogurt Chicken Salad!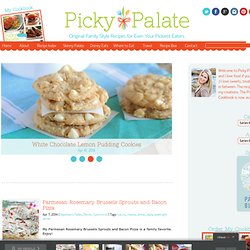 Picky Palate