Teaching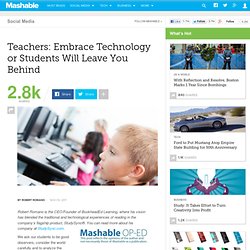 Teachers: Embrace Technology or Students Will Leave You Behind
Robert Romano is the CEO/Founder of BookheadEd Learning, where his vision has blended the traditional and technological experiences of reading in the company's flagship product, StudySync®. You can read more about his company at StudySync.com. We ask our students to be good observers, consider the world carefully and to analyze the implications of what they see.
It's my week at #change11.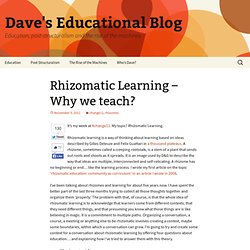 Published Online: November 1, 2011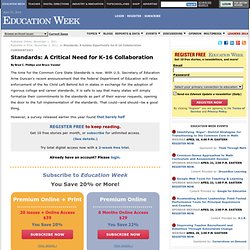 Standards: A Critical Need for K-16 Collaboration
The Passion-Driven Classroom: A Framework for Teaching & Learning (9781596671591): Angela Maiers, Amy Sandvold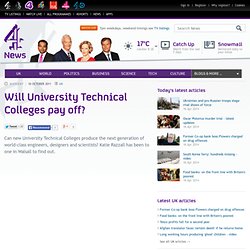 The Black Country University Technical College (UTC) opened five weeks ago.
Will University Technical Colleges pay off?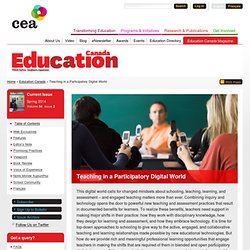 Social networking, cloud-based computing, and mobile technologies are transforming how people learn, work, and play. Digital technology has evolved quickly from personal computers and networks to participatory social, academic, and political Web 2.0 environments with a new vocabulary and new temporal and spatial interactions. Web 2.0 applications – Safari, Geocaching, Flickr, Google, Blogger, GarageBand, Wikipedia, YouTube, iMovie, Facebook, Twitter, iPhone, and iPad – are part of a new user-centric information infrastructure that emphasizes creative participation over presentation; encourages focused conversation and short briefs written in less technical, public vernacular; and facilitates innovative explorations, experimentations, and purposeful tinkerings that often form the basis of situated understanding that emerges from action not passivity.[1]
Teaching in a Participatory Digital World | Canadian Education Association (CEA)
EmailShare 716EmailShare