Exercise
Glutes Workout: Build a Butt Like Kerri Walsh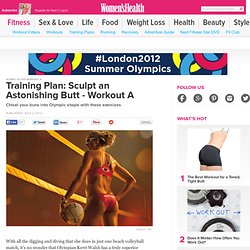 fitness: workout
4-min.jpg (JPEG Image, 467 × 700 pixels) - Scaled (74%)
Butt Workout: Workouts
By Sharon Tanenbaum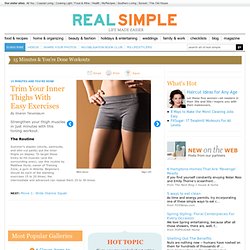 Trim Your Inner Thighs With Easy Exercises
The (15-Minute) Belly Blasting Workout
To See Her Abs
@kmaecags | One more core move you guys! I know @petitefi already demoed these for a prev...
This kickboxing inspired move is a great way to shape and tone the outer hips and thighs.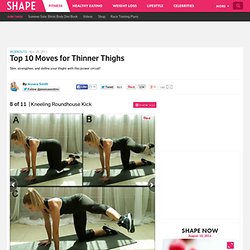 Kneeling Roundhouse Kick - Top 10 Moves for Thinner Thighs - Shape Magazine - Page 8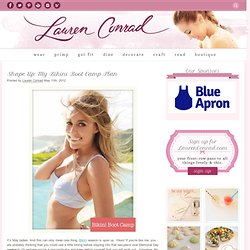 It's May ladies. And this can only mean one thing: Bikini season is upon us. Yikes!
Shape Up: My Bikini Boot Camp Plan
Awesome Legs the T-Tapp Way! Phase III
Legs come in all shapes and sizes, long and short, but one thing is universal...legs are a focal point and those that are fit definitely make an impression. I developed Awesome Legs while living in Paris where slender thighs are not only the object of desire, but anything less is just plain unacceptable. With Awesome Legs , results come quick to reverse bulky thighs, remove fat deposits from the inner thigh, inner knee and above the knee cap.
By Mandy Francis UPDATED: 16:00 GMT, 17 January 2011
How to get rid of cellulite: Thin thighs in 30 days exercise tips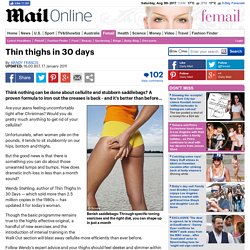 This ballet-inspired move is a great inner- and outer-thigh toner.
Plie Slides - Top 10 Moves for Thinner Thighs - Shape Magazine - Page 6
Gluteus Maximus / work your way from top to bottom, then bottom to top. daily
Challenging Running Interval Treadmill Workout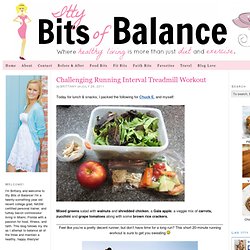 Today for lunch & snacks, I packed the following for Chuck E. and myself:
Gluteus Maximus
Back On Pointe » summer-in-june requested a workout for the butt!...
" I was lucky enough to get a Fuelband at first release of the product. Product worked great for 7 months,then suddenly battery would not hold charge.After contacting Nike,immediate exchange was made through a local Nike Store,at no cost to me.Nike stated initial batteries of first releases were faulty and had many exchanges.Since then I have had no more issues.I wear band everyday,it is very comfortable and I feel naked without it.The Fuelband is a great motivator,as well as a great conversation piece.I just reached 2 million fuel points,in just under 13 months,with 3 weeks of down time when first band malfunctioned. With iPhone app that Nike has created,it is great for checking daily activity and easily syncs through Bluetooth.
Store. Nike FuelBand (Medium)
Gluteus Maximus