Cooking
Lunch Recipes | How To and Instructions | Martha Stewart
Dependable, that's what cast iron is.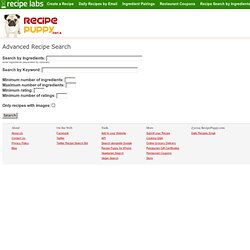 Recipe Puppy
Advanced Recipe Search Search by Ingredients: enter ingredients (separated by commas)
Saveur
From SAVEUR Issue #154 Where would donuts be without confectioners' sugar? Also known as powdered sugar, the ingredient forms the base of countless enticing glazes, and on its own is an essential topping for countless donuts around the world.