Crazy, New, and Exciting Ideas
The Levity Effect | Adrian Gostick & Scott Christopher
Click here to order Scott's newest book, "People People: Who They Are. Why They Win. How to Be One." or "The Levity Effect: It Pays to Lighten Up," which he's proud to have co-authored with celebrated best-selling guru stud (Sir) Adrian Gostick. For two decades Scott has traveled the globe as a corporate messenger, delivering engaging and hilarious messages to thousands of catatonic audiences, many of whom remain till the bitter end.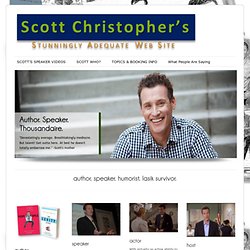 The Tinkerbell effect is an American English expression describing things that are thought to exist only because people believe in them. The effect is named for Tinker Bell, the fairy in the play Peter Pan who is revived from near death by the belief of the audience. See also[edit]
Tinkerbell effect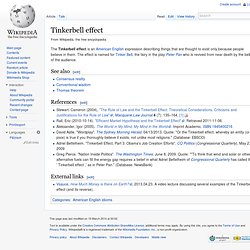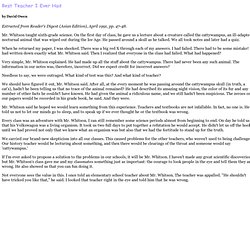 Best Teacher I Ever Had by David Owen Extracted from Reader's Digest (Asian Edition), April 1991, pp. 47-48.
#RSABeyondGDPOur politicians are hung up on keeping the growth curve rising. But does GDP really tell us all we need to know about a country's wealth and well-being? In this new RSA Short, Kate Raworth makes a powerful argument to look beyond economic growth alone for a true measure of prosperity and progress. Kate Raworth is a renegade economist teaching at Oxford University, and is focused on the rewriting of economics to make it a fit tool for addressing the 21st century's social and ecological challenges. She blogs on Doughnut Economics at http://www.kateraworth.com and tweets @KateRaworth