Learn
Recherche
صوتيات إسلام ويب - صوتيات ومقاطع منوعة
Emploi et Formation en Algérie | + 500 offres d'emploi et + 250 formations en Algérie | Emploi & Recrutement Algérie | Recrutement en Algérie| Postulez aux centaines d'offres d'emploi en Algérie| emploi Algérie | Emploi Algérie | emploi Algérie 2010 | emp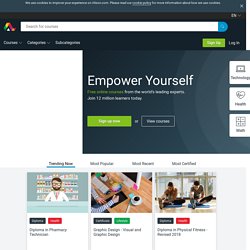 ALISON Manager ALISON Manager allows you to easily manage and supervise the online learning activity of your learners/students. Teachers, trainers, tutors, and HR managers can now easily and effectively oversee, manage, and report on the online learning of groups of students by using ALISON Manager. Do you own or have the intellectual property rights to high-quality interactive learning content?
Preparing to Manage - Skills and Practices
News - Inscriptions au BAC lancées !
Inscriptions au BAC lancées ! C'est avec beaucoup de retard -toutes nos excuses- que nous vous annonçons que les inscriptions au BAC viennt d'être lancées sur le site insbac.onec.dz. Les élèves ont ainsi jusqu'au 30 Octobre pour dument remplir le formulaire en ligne. Le retrait des convocations se fera quant à lui du 15 Avril au 15 Mai 2012. En ce qui concerne le formulaire, voici deux images expliquant en clair comment le remplir, merci à Mouloud Habch pour ces images.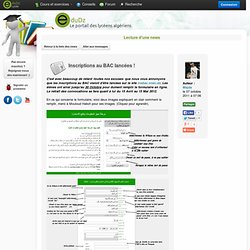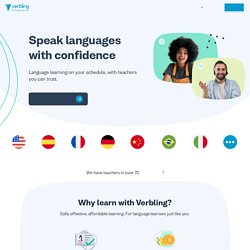 English Then Again, If... (Second conditional) Description: Review of past simple structure. Reading about a girl's dream date followed by focus on the second conditional.
Une sociabilité équitable
Portail gestion economie
British Council - Algeria
11 avril 2014 Cette année notre festival "La Bio dans les Etoiles" réunit en Ardèche tous ceux qui font changer nos pratiques alimentaires, qu'ils agissent en France ou à l'étranger (Grande-Bretagne, Corée, USA), qu'ils soient restaurateurs, agronomes, designers, cinéastes ou leaders associatifs. Marie-Monique Robin, Rob Hopkins (Transition Towns), François Rouillay (Incroyables Comestibles), Philippe Pointereau (Afterres 2050), Jihyun Ryou (Designer) et beaucoup d'autres. Tous nous montreront que les solutions à la crise écologique sont à portée de fourchette... pour peu que l'on soit gourmands et finalement épicuriens au vrai sens du terme !
Education is a Team Sport Early childhood education is a team sport. It is most successful when parents, teachers, and children play and learn together.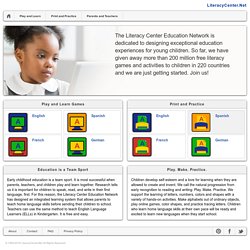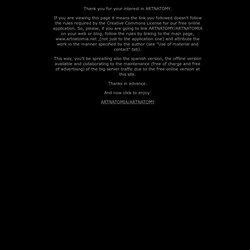 Thank you for your interest in ARTNATOMY. If you are viewing this page it means the link you followed doesn't follow the rules required by the Creative Commons License for our free online application. So, please, if you are going to link ARTNATOMY/ARTNATOMIA on your web or blog, follow the rules by linking to the main page, www.artnatomia.net ,(not just to the application one) and attribute the work in the manner specified by the author (see "Use of material and contact" tab). This way, you'll be spreading also the spanish version, the offline version available and collaborating to the maintenance (free of charge and free of advertising) of the big server traffic due to the free online version at this site.
Virtual School : الموقع الأول في الدعم المدرسي عن طريق الفيديو في الجزائر
B2 level English language practice tests
Exam English ✓ Free Practice Tests for learners of English Practice tests at B2 level The following practice tests are at B2 level: FCEAbout FCE | Reading 1 | Reading 2 | Reading 3 | Use of English 1 | Use of English 2 | Use of English 3 | Use of English 4 | Listening 1 | Listening 2 | Listening 3 | Listening 4 | Listening test | Writing test | Writing 2 | Grammar test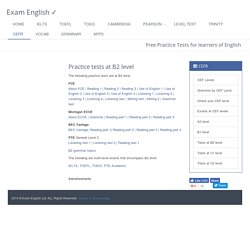 Convert Romanized Arabic text to Arabic script in most websites and Windows applications. Use the Microsoft Translator webpage widget to deliver your site in the visitor's language. The visitor never leaves your site, and the widget seamlessly translates each page as they navigate. Build a customized translation system for your style and terminology.