TV Shows
American Pickers
Bravo
Top Chef
Food Network Magazine Blog Social Videos Full Episodes
Food Network
Dinner: Impossible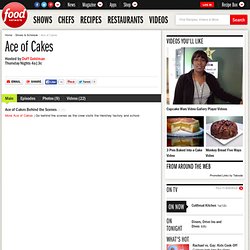 Meet Chef Duff. Shaping cakes with drill saws and blowtorches, and staffing his bakery with fellow rock musicians, he's not your typical baker. However, he's one of the most sought-after decorative cake makers in the country. Every week at Charm City Cakes in Baltimore, Duff and his team of artists try to meet the demands of creating up to 20 cakes a week, some of which take up to 29 hours to build!
Ace of Cakes
B "a darkly amusing procedural with humor, heart& character, inspired by a real-life forensic anthropologist.." ONES, a darkly amusing procedural entering its seventh season, is inspired by real-life forensic anthropologist and novelist Kathy Reichs. DR.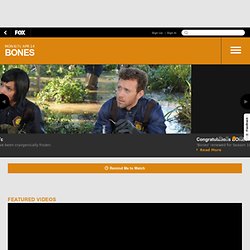 MasterChef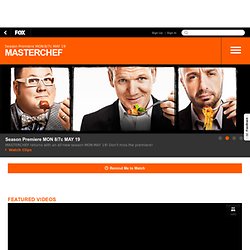 Award-winning chef Gordon Ramsay, restaurateur Joe Bastianich and acclaimed chef Graham Elliot return for Season Three of the culinary smash hit MASTERCHEF. abc Nearly 30,000 hopefuls auditioned at MASTERCHEF's open casting calls. MASTERCHEF also hit the road for the first-ever food truck casting tour. Only the best amateur cooks were flown to Los Angeles for a chance to compete for the coveted title of MASTERCHEF and the $250,000 grand prize.
Minute to Win It
Harry's Law
The Biggest Loser
America's Got Talent
Castle
Extreme Makeover: Home Edition
Undercover Boss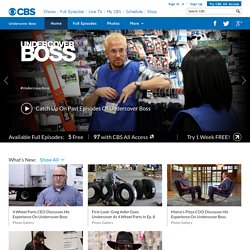 What's been your favorite episode of Undercover Boss so far? Most inspiring moment? Biggest tearjerker? Join The Conversation Take a look back at all the best moments from Season 3 of Undercover Boss here!
The Defenders
The Closer
Rizzoli and Isles
The First 48
Dog the Bounty Hunter
Billy the Exterminator
Heavy