Photojournalism
Olhar Sobre o Mundo. São Paulo 460 anos No aniversário de 460 anos da cidade de São Paulo, o blog "Olhar Sobre o Mundo" retoma a publicação com um ensaio realizado por parte da equipe de fotojornalistas do jornal "O Estado de S.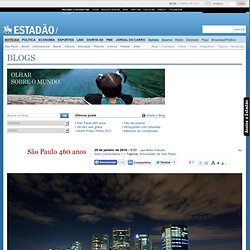 Paulo". A São Paulo futurista; a São Paulo histórica; a São Paulo urbana; a São Paulo periférica, entre outras facetas desta megalópole estão contidas neste post. Veja mais fotos. The home of photojournalism. P H O T O J O U R N A L I S M L I N K S. Pictures, News Photos, Picture Slideshows & More. The New Breed of Documentary Photographers. Sacramento Bee -- The Frame. MOUNT FUJI, Japan (AP) -- They trudge up well-trod cinder paths by the thousands, headlamps glowing in the dark, and then settle in, shivering, to await and cheer the sun's blazing ascent over the horizon.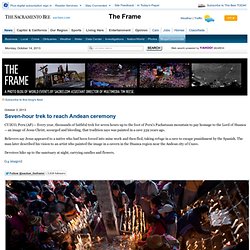 Climbing Mount Fuji, Japan's most iconic landmark, is a group activity: Seldom is it climbed in solitude. The recent recognition of the 3,776-meter (12,388-foot) peak as a UNESCO World Heritage site has many here worried that it will draw still more people, adding to the wear and tear on the environment from the more than 300,000 who already climb the mountain each year. Safety is another concern. Photo Journal.
Plog Photo Blog. Posted Apr 11, 2014 Bizimana Emmanuel, who was born two years before the genocide, is consoled by a woman while attending a public ceremony to mark the 20th anniversary of the Rwandan genocide, at Amahoro stadium in Kigali, Rwanda, Monday, April 7, 2014.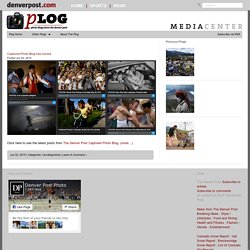 Sorrowful wails and uncontrollable sobs resounded Monday as thousands of Rwandans packed the country's main sports stadium to mark the 20th anniversary of the beginning of a devastating 100-day genocide. (more…)
---