Business and Entrepreneur
WaSP InterAct Curriculum
The Foundry | David Eccles School of Business
Elegant time tracking for freelancers Ticks is a simple time tracking utility that runs from the Windows task tray. It was designed from the ground up with freelancers in mind. It's simple, fast and portable so you can get to work quickly, anywhere. ...and best of all, it's free!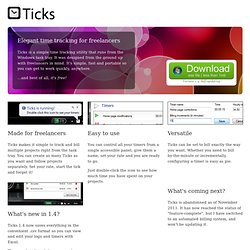 Ticks - Elegant time tracking software for freelancers
ALISON Manager ALISON Manager allows you to easily manage and supervise the online learning activity of your learners/students. Teachers, trainers, tutors, and HR managers can now easily and effectively oversee, manage, and report on the online learning of groups of students by using ALISON Manager. Do you own or have the intellectual property rights to high-quality interactive learning content? Would you be willing to share that learning content with others for FREE? If you are willing to allow our registered learners to study your content for free online, we will provide you with a revenue share of any income we make from your published content.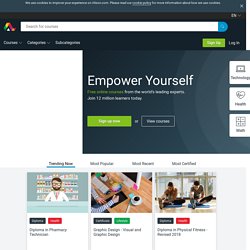 My Entrepreneurial Journey is a program offering entrepreneur courses created by the Master Entrepreneur Teachers at the Acton School of Business. Are you tired of following arbitrary rules and eager to create your own systems that work? If you're searching for a business mentor, looking for startup company help or considering taking an entrepreneurial class, MyEJ is for you. Aspiring entrepreneurs and high potential leaders of all experience levels benefit from so much more than just small business tips—MyEJ is about the strategies, exercises, games, and step-by-step frameworks that help explore the essence of what it means to be a successful entrepreneur.
MyEJ Home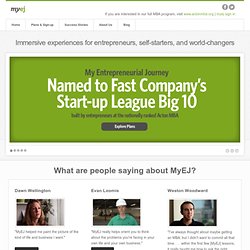 The Edmundites Society of Saint Edmund