Crafts
Print Hula Hoop Rug Page | Crafts | FamilyFun. This photo originally appeared in FamilyFun Magazine Total Time 2 to 3 hours Ages school-age What does it take to transform a pile of old T-shirts into spectacular works of woven art?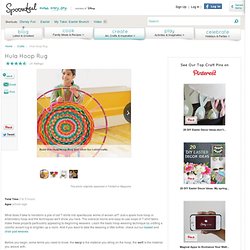 Study this! by ellecools. <div id="javascript-nag" class="notice"><p> Take full advantage of our site features by enabling JavaScript.
<a href=" more</a>. </p></div> Help Etsy Cart.
Serendipity. Women's Clothing. Married to a bmw Free Sewing Patterns: Women's Clothing 06.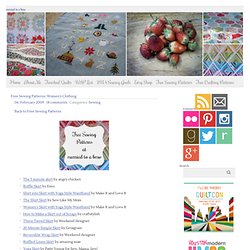 February 2009 · 18 comments · Categories: Sewing. Sarah at Welcome to the Good Life. WOO HOO!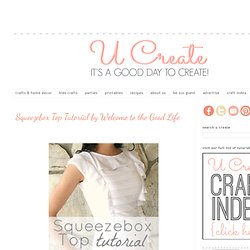 Call me a big nerd but my heart's pounding because i'm so excited and honored to be here!!! My name is Sarah and i keep a blog over at Welcome to the gOOd life. it's a diary written by me (and sometimes by my hilarious husband) of the good and the ugly as a wife, a stay at home mom, raising two kids under three-just a year apart, and also my weekly DIY sewing projects. so should we get on to my DIY project?
Stuff to Make in my Old Age. Soap Making Instructions | Soap Making Recipes and Tutorials | Teach Soap. Fwis • Readymech Series 002.
---