FBML/iFrams
New iFrames Facebook Page App With Fan Gate Option – from Wildfire
The clock is ticking to March 11th, 2011 when Facebook will no longer allow the creation of new FBML custom tabs/apps . Users will need to switch to iFrames where you basically create your own app and host your own media that's used to customize any pages. (Important note: any and all custom content you created with the Static FBML app up to and including March 10, WILL continue to be supported .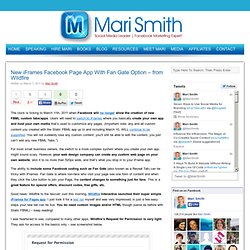 Facebook Page in an IFrame 10 steps | Digital Raindrops
While working on our WordPress to Facebook Plugin we discovered that from the 14th March 2011, we will not be able to add a page using the Facebook App and FBML, Facebook is moving to a more standard language.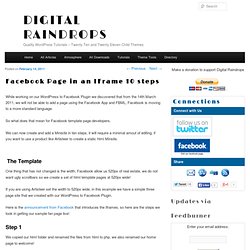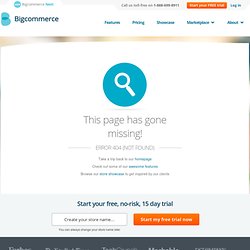 Selling on Facebook is easy | Talking E-commerce | Tips and Advice from Nick Watson
Last month Facebook decided to start depreciating FBML (Facebook Markup Language) in favour of a new layout, replacing it with iFrames. This came as very good news to the social media market, opening up all sorts of new boundaries and restrictions that FBML previously caused.
JavaScript Tip: Browser Detection And Redirection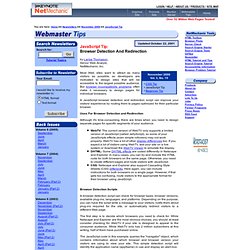 JavaScript Tip: Browser Detection And Redirection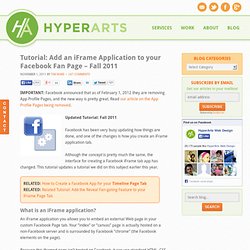 IMPORTANT: Facebook announced that as of February 1, 2012 they are removing App Profile Pages, and the new way is pretty great.