Infograph making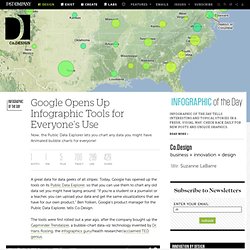 A great data for data geeks of all stripes: Today, Google has opened up the tools on its Public Data Explorer, so that you can use them to chart any old data set you might have laying around. "If you're a student or a journalist or a teacher, you can upload your data and get the same visualizations that we have for our own product," Ben Yolken, Google's product manager for the Public Data Explorer, tells Co.Design. The tools were first rolled out a year ago, after the company bought up the Gapminder Trendalizer, a bubble-chart data-viz technology invented by Dr. Hans Rosling, the infographics guru/health researcher/acclaimed TED genius. [Dr.
Google Opens Up Infographic Tools for Everyone's Use
In this tutorial you will learn that data doesn't have to be boring, it can be beautiful! Learn how to use various graph tools, illustration techniques and typography to make an accurate and inspiring infographic in Adobe Illustrator.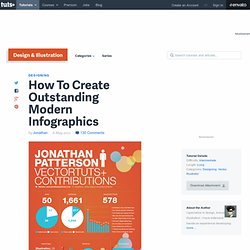 Who can resist a colourful, thoughtful venn diagram anyway?