Survival Resources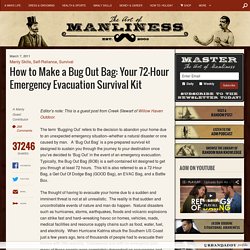 Editor's note: This is a guest post from Creek Stewart of Willow Haven Outdoor.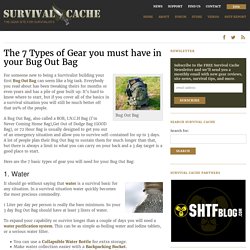 Bug Out Bag For someone new to being a Survivalist building your first Bug Out Bag can seem like a big task. Everybody you read about has been tweaking theirs for months or even years and has a pile of gear built up.
Urban survival is a tricky subject to discuss. There are advantages to urban survival. Anywhere you look there are items in trash cans and dumpsters that can be used to improve a survival situation.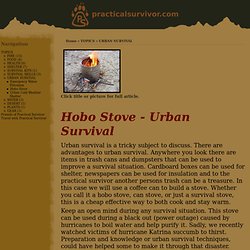 You could also call this "The Top 100 Things You should start stocking up on." Even if you don't need more than 2 (you should always have 2 of everything) each item on this list will be great for bartering. This list was discussed and chosen by the members of SurvivalistBoards.com. No Particular Order.