Ideas of interest
Silat Suffian Bela Diri - 12 Essential Gun / Firearm Disarms
New Solution For Tooth Decay: Just Grow A New Tooth
Cavity seen on an x-ray.: image via webMD.com The main treatment for cavities - drill and fill - has given the dental profession a bad rep. Ask people what they hate to do most, and I bet half of them will say "Going to the dentist."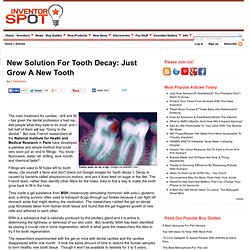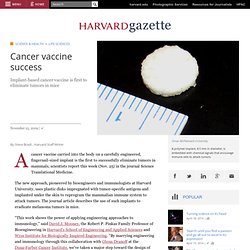 A cancer vaccine carried into the body on a carefully engineered, fingernail-sized implant is the first to successfully eliminate tumors in mammals, scientists report this week (Nov. 25) in the journal Science Translational Medicine. The new approach, pioneered by bioengineers and immunologists at Harvard University, uses plastic disks impregnated with tumor-specific antigens and implanted under the skin to reprogram the mammalian immune system to attack tumors.
Cancer vaccine success | Harvard Gazette Online
No one really knows why, but for an open wound, simply applying suction dramatically speeds healing times. (The theory is that the negative pressure draws bacteria out, and encourages circulation.) But for almost everyone, that treatment is out of reach--simply because the systems are expensive--rentals cost at least $100 a day and need to be recharged every six hours. No more.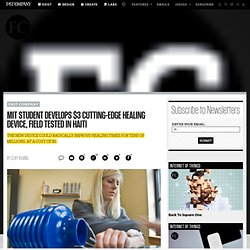 LOVE KNOWLEDGE, LIVE TO LEARN..
A System for Connecting Brains to the Outside World