Lists (must watch listen etc)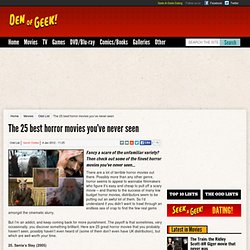 There are a lot of terrible horror movies out there.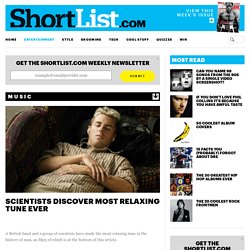 A British band and a group of scientists have made the most relaxing tune in the history of man, an Mp3 of which is at the bottom of this article. Sound therapists and Manchester band Marconi Union compiled the song. Scientists played it to 40 women and found it to be more effective at helping them relax than songs by Enya, Mozart and Coldplay. Weightless works by using specific rhythms, tones, frequencies and intervals to relax the listener. A continuous rhythm of 60 BPM causes the brainwaves and heart rate to synchronise with the rhythm: a process known as 'entrainment'. Low underlying bass tones relax the listener and a low whooshing sound with a trance-like quality takes the listener into an even deeper state of calm.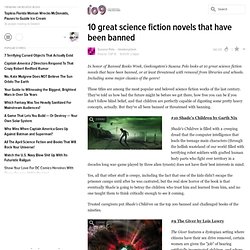 @FrankN.Stein: That is an awesome picture. I wonder if the people printing or putting up that sign had any idea. How can it be remotely constitutionally legal to ban a book for preaching atheism? The odd (sad) thing is, so many of these books are being challenged by people who either haven't read them or missed the point entirely. 1984, Farenheit 451, Slaghterhouse 5, Brave New World, A Clockwork Orange. All of them are banned because people think they are promoting the world they portray when it's just the opposite.
The Best Films of the 2000s. A list like this is rather ridiculous to make at such a time, as reading other's lists compulsively has simply made me seek out dozens of other films I've either never heard of, or have yet to get around to. Plus, it in no way factors in other films from this year even, ones that haven't even seen a proper distribution yet, never mind foreign films that won't see the light of day for another 2 years likely.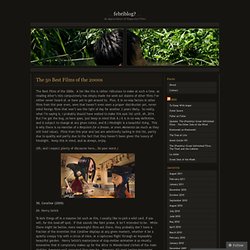 The 50 Best Films of the 2000s « Febriblog?
Here is a list of the best acoustic songs ever written. Acoustic music has come a long way over the years, so many are "oldies" and many are "newies." We are basing this list off of historical album sales, the ever so objective factor of acoustic-ness, but mostly how easily they make us cry. They are mostly arranged in alphabetical order, by song – so make sure you check out the whole list!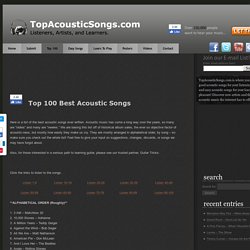 Horror Posters #50-99