Bimbo1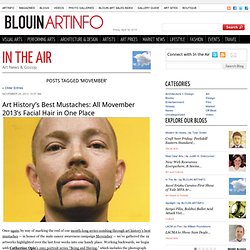 After a string of more or less ancient art historical mustaches from our month-long series in honor of male cancer awareness campaign Movember, we decided to start the week off contemporary with this mixed-media sculpture by Cairo artist Huda Lutfi, who melds elements of photography, sculpture, collage and found object installation in her conceptual practice. Titled "Lipstick and Mustache" (2010), the sculptural diptych features two busts cast from her own head, one made masculine with a mustache, the other feminized with bright red lipstick (see below). Both sport sunglasses whose lenses have been replaced with images of soldiers.
Movember
Or perhaps you have. Yet the following list, laid out in no particular order (with the exception of Number 1), is relatively obscure: Nothing is as it seems under the sharp western sun. After recovering from an enigmatic and near-fatal illness, Gasteneau, a man with an iron will, glimpses something so extraordinary and so horrific that he feels his life irrevocably altered. But did he really see what he thinks he saw?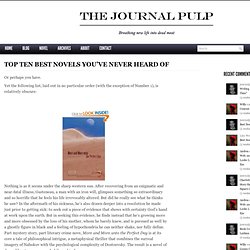 Top Ten Best Novels You've Never Heard Of - The Journal Pulp
s Curve ID - Fit Finder
Here are my top ten words, compiled from online collections, to describe love, desire and relationships that have no real English translation, but that capture subtle realities that even we English speakers have felt once or twice. As I came across these words I'd have the occasional epiphany: "Oh yeah! That's what I was feeling..." Mamihlapinatapei (Yagan, an indigenous language of Tierra del Fuego): The wordless yet meaningful look shared by two people who desire to initiate something, but are both reluctant to start. Oh yes, this is an exquisite word, compressing a thrilling and scary relationship moment. It's that delicious, cusp-y moment of imminent seduction.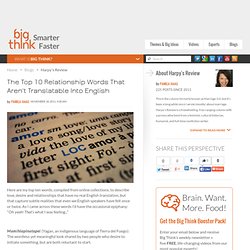 The Top 10 Relationship Words That Aren't Translatable Into English | Marriage 3.0
1898646_460s.jpg (JPEG Image, 460x9230 pixels)
College Art Association | CAA | Advancing the history, interpretation, and practice of the visual arts for over a century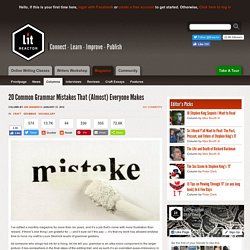 I've edited a monthly magazine for more than six years, and it's a job that's come with more frustration than reward. If there's one thing I am grateful for — and it sure isn't the pay — it's that my work has allowed endless time to hone my craft to Louis Skolnick levels of grammar geekery. As someone who slings red ink for a living, let me tell you: grammar is an ultra-micro component in the larger picture; it lies somewhere in the final steps of the editing trail; and as such it's an overrated quasi-irrelevancy in the creative process, perpetuated into importance primarily by bitter nerds who accumulate tweed jackets and crippling inferiority complexes. But experience has also taught me that readers, for better or worse, will approach your work with a jaundiced eye and an itch to judge. While your grammar shouldn't be a reflection of your creative powers or writing abilities, let's face it — it usually is.
20 Common Grammar Mistakes That (Almost) Everyone Makes
Pablo Neruda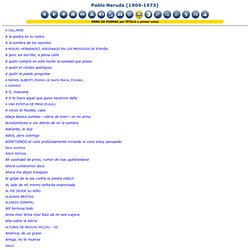 A la piedra en tu rostro A la sombra de los laureles A puro sol escribo, a plena calle A quién compré en esta noche la soledad que poseo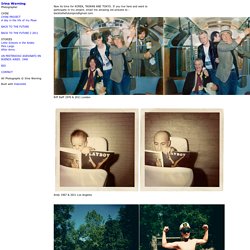 BACK TO THE FUTURE 2 (2011) : Irina Werning - Photographer
Now its time for KOREA, TAIWAN AND TOKYO. If you live here and want to participate in my project, email me amazing old pictures to : backtothefuturepics@gmail.com Riff Raff 1976 & 2011 London Andy 1967 & 2011 Los Angeles Johanes 1994 & 2011 Hamburg Maarje 1990 & 2011 Amsterdam
It's easy to get lost on the internet among the millions of useless websites and the couple dozen or so good ones. Unfortunately, some of the few good ones go way under the radar, and you've never even heard of them, let alone visit them. Ranging from practical and educational to just plain fun, these are sites you'll want to bookmark. 10. Zeer
10 Helpful Websites You Have Never Heard Of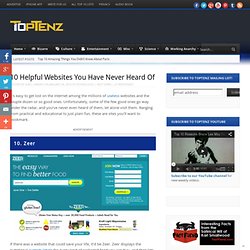 The Actual Gay Agenda Vs. What Conservatives Think Is The Gay Agenda
Why French Parents Are Superior by Pamela Druckerman