You 'll have a few, won't you? #photographie 02
Women In Photography International
LA Photo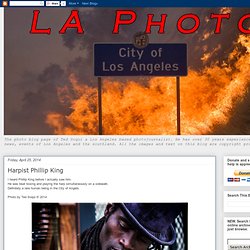 Today marks the 20th anniversary of the Northridge earthquake on January 17, 1994. The massive quake shook me, along with most Angelenos, abruptly out of slumber in the early morning hours. Soon as the quaking stopped, I quickly dressed and grabbed my camera bag along with the last 20 rolls of film from my refrigerator. The first stop would be the campus of CalTech in Pasadena, they would have first hand knowledge of where the quake was centered and how large it was.
zReportage magazine - stories that need to be told - new picture essay every Tuesday
too much chocolate
コラム1~5 ①対人恐怖症って何? 初めまして。講師の田中と申します。普段はカウンセリングの仕事をしています。 今回は、「対人恐怖症」という物についてお話したいと思います。実はこの対人恐怖と言うのは、日本特有の精神疾患であると言われています。
Two Way Lens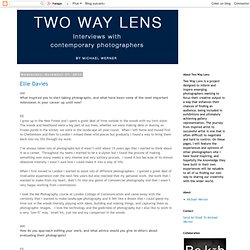 MWWhat inspired you to start taking photographs, and what have been some of the most important milestones in your career up until now? Dad with camera HKG This is my favorite photo of my dad, Alex Kolikow, taking his self portrait in 1941 with his Argus C-3 camera. The camera he taught me how to shoot with.
UNLESS YOU WILL
Facebook Delicious Google Bookmarks MySpace Messenger Hey all. I'm putting my photography related focus into 2 large projects. For me to give these projects the focus they need and deserve I need to put a few things on hold.
Urbansand | Photography
SPLOTCH | Visual Pulse
i recently re-read Regarding the Pain of Others and Regarding the Torture of Others by Susan Sontag. with the news lately, i have been thinking a lot about the cultural and political discourse around images of torture and war, and the way that our reactions to the images take on a life separate even from the referent (the act of torture) depicted within them. much has been written about the ways in which war photography often echoes iconic religious imagery. but i have been wondering how, in turn, the iconography of the new war and torture photography is also influencing fine art photographers today? no matter where you come down on the questions surrounding whether these photographs should be released (though i imagine most photographers believe that the images should be released and talked about), they inarguably seep into our individual psyches and ultimately have a profound affect on our cultural consciousness.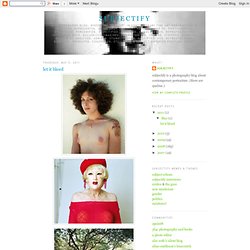 subjectify
La Fototeca
No sabemos con exactitud el momento en el que nació la fotografía. En el año 1000 A.D. un árabe de nombre Alhazen observó que cuando la luz se filtraba a través de un agujero en la pared y la habitación estaba lo suficientemente oscura, la imagen del exterior se reflejaba en la pared opuesta. Más tarde el astrónomo francés Guillaume de Saint - Cloud utilizó este método para la observación de eclipses e introdujo el concepto de ampliación al observar que podía variar el tamaño de la imagen al aumentar o reducir la distancia entre la superficie reflectora y el agujero. A finales del siglo XVI Giambattista della Porta inventó la primera cámara obscura utilizando el mismo principio que observó nuestro amigo árabe.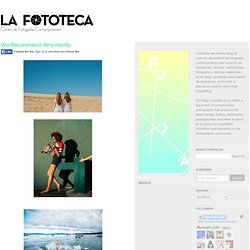 When looking for a photographer for your family portrait, wedding, or engagement session, what's important to look for besides the photographer's technical ability? One of the most import things to look for is the photographer's ability to create a positive experience for their clients. The value in a couple's portrait photography session lies partly in the important social/psychological function that the photo session performs. Of course there will also be pictures. That the pictures will be of high quality is taken for granted; I'm assuming that most clients who have a sense of the high-end experience they want also have some discriminating eye for high-level final product.
Vaso De Agua - Image Blog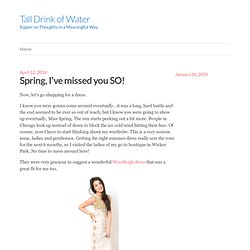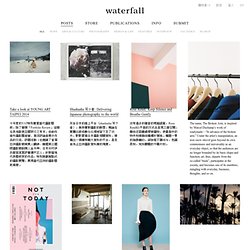 WATERFALL MAGAZINE
<div id="activate-javascript"> We detect Javascript is currently disabled on your browser, please enable Javascript for the best possible user experience. <a href="http://www.activatejavascript.org/" target="_blank">How to enable Javascript?</a></div> Continuing the debut issue's scale, the second NOT TODAY has come out, with finer details and more appealing stories.
It's that time of year and MOPLA is once again upon us. Saturday's opening sees a lot of activity over at Bergamont Station, including the second Lise Sarfati show at Rose Gallery, which should be worth the trip in itself. Be sure to check their website to see all of the programming, as there are a lot of good shows going on.
We can shoot too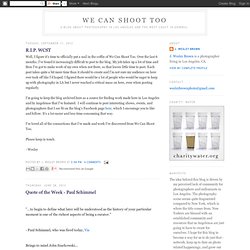 UA flt: 3589 Seat: 4A… #turboprop #fastenseatbeltwhileseated #useseatcushionforflotation #stowmealtrayduringtake-offandlanding #windowseat #onassignment #andrewhetheringtonphotography Today's location… #onassignment #undersurveillance #andrewhetheringtonphotography Room #317 with a wintery view… #aroomwithaview #ahotelroomwithaview #andrewhetheringtonroomwithaview #onassignment #andrewhetheringtonphotography#ahetherington.com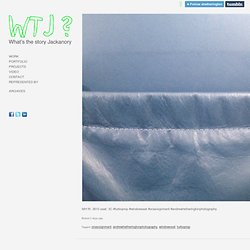 whats the jackanory ? — another fine hetherington™ product quality guaranteed
Jyväsjärvi, Jyväskylä from the series Järvenjää/Lakeice, March 2010 Järvenjää/ Lakeice The interaction between man and nature has a long history in Finland.
| women in photography |
The New Breed of Documentary Photographers
Randy Olson "One Little Hammer" April 3, 2014 Posted by Geoffrey Hiller in Multimedia. Tags: Multimedia Randy Olson (b.1957, USA) worked as a newspaper photographer at The Pittsburgh Press and received an Alicia Patterson Foundation Fellowship in 1995 to support a seven-year project documenting a family with AIDS, and a first place Robert F.
Vewd - For documentary photographers
Welcome to ZoneZero - From the lightscreen
Photographs copyright the estate of W. Eugene Smith 2013 co-published by University of Texas Press, Austin & Center for Creative Photography, University of Arizona W. Eugene Smith's The Big Book is a very interesting and unusual three volume set that includes a two volume facsimile of the maquette (book dummy) developed by Smith in 1960 and a third volume with supporting essays, reference photographs and information about the maquette. The Big Book maquette spans the majority of the late W. Eugene Smith's oeuvre, an American photojournalist (b. 1918 – d. 1978 ) who developed the concept for the photo-essay.
The PhotoBook
The Photo Exchange
Milla Jovovich, Vogue Italy, Paris, France – Copyright by Peter Lindbergh Nina Burri, Vogue Germany, Berlin, Germany – Copyright by Peter Lindbergh Karen Elson, Milla Jovovich, Vogue Italy (C20316-13), Downtown, Los Angeles – Copyright by Peter Lindbergh Georgia Frost, Vogue Italy, Downtown, Los Angeles – Copyright by Peter Lindbergh The Fahey/Klein Gallery will be presenting a selection of photographs from photographer and filmmaker Peter Lindbergh's expansive and influential career.
the photographic dictionary
urbanautica
it'll happen
LensWork Home Page
Light Leaks Magazine - Low Fidelity Photography
JPG: Your World in Pictures
The Julia Dean Photo Workshops | Expanding Photography in Southern California
LAY FLAT
New York Times Photojournalism - Photography, Video and Visual Journalism Archives - Lens Blog
contemporary photography magazine
Little Birdy B.
LOS ANGELES LEAGUE OF PHOTOGRAPHERS (LALOP)
love-pictures.org - found and taken photographs
Liz Kuball › Blog
LUCIDA MAGAZINE
Lunatic |Creative contemporary photojournalism
Organic Chemistry
Orion Magazine - nature / culture / place
Our Magazine
Mary Virginia Swanson | On Making and Marketing Art
Mrs. Deane : nothing is too amazing to be true
Out of Contxt
Nymphoto
Only Diptychs
photo-eye | Photography Magazine, Photo Bookstore, Photography Gallery, Rare Photobook Auctions, USA Photo Guide, VisualServer Websites for Photographers
Photo Booth
Photoinduced.com: News, reviews and opinions on the world of photography
PhotoWings
photo-eye | BLOG
PHOTOGRAPHERS SPEAK
Welcome to Pictory ? Pictory
Pix Channel :: What Makes Photographers Click
Pixels and Prose - Online Photography Magazine
POSI+TIVE MAGAZINE
Raw File
SEESAW MAGAZINE: Home
selfportrait gallery
Shots Magazine
Prison Photography
PRIVATE n. 51 - Global Report 2
purpose - webmag photographique
Current Issue - SuperMassiveBlackHole
The 37th Frame ? Celebrating the Best of Photojournalism
The Digital Journalist
The F Blog
Singular Images
SocialDocumentary.net | Create and Explore Social Documentary Photography Websites
Photographic Review: 10 Photography-Related Blogs You Should Read
The Photographs Not Taken
The Photography Post : The most current discussions on the state of photography
The Sartorialist
The Year in Pictures
iPi - The International Photographer Index at photoeye.com
Photography that aims at being true, not at being beautiful because, what is true most often is beautiful. - Journal
The Online Photographer:
Visual Culture Blog
Film is not dead it just smells funny
this is a photo blog.
About Visual Overture Magazine - Visual Overture Magazine
Visura Magazine, Issue 11
wall space | the flat file
Global Insight | Global Advertising Strategies
Thoughts on Photography
through-the-lens
wall space gallery | the flat file
wan.der.lust.ag.ra.phy