Architecture's photographie
100 Abandoned Houses. Berlin guide. Chicago Pictures · Chicago Photos · Chicago Photographs · Chicag. Bluejake: A New York City Photoblog by Jake Dobkin. Flak Photo. D e s o l a t e | m e t r o p o l i s. Funky side of town.
Worksongs : photography. iN-PUBLiC | The home of street photography. URBANPHOTO: Cities / People / Place. Monday, April 14th, 2014 Street Food in Busan I can still remember the ssiat hotteok in Busan: moist, thick pancakes stuffed with brown sugar, pumpkin seeds and sesame seeds, as if a French crêpe had voyaged to America, eaten too many Krispy Kremes and stumbled head-first into a Korean dry goods shop.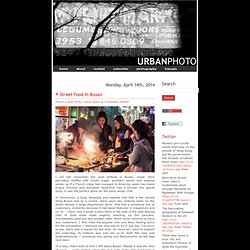 It was the perfect salve for the early winter chill. Jen bekman. Joe's nyc • 13 May, 2009 • midtown. Satan's Laundromat. Lee Bey: The Urban Observer. Running from Camera. Rion.nu: photoblog by Rion Nakaya. 0lll PHOTOGRAPHS OF ARCHITECTURE - The Online Architecture Galle. The usual legal stuff: All text and architecture photos on this website are the Copyright of 0lll-Architecture Gallery, except where the contributor is credited in which case of course the contributor is holder of all the photo rights.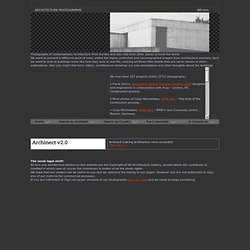 We hope that our content will be useful to you and we welcome the linking to our pages. However you are not authorized to copy any of our material for commercial purposes.
---