Architecture's photographie
Berlin guide
Chicago Pictures · Chicago Photos · Chicago Photographs · Chicag
Prentice Women's Hospital—A series of Chicago Uncommon Images can be found gracing the hallways of Northwestern's Prentice Women's Hospital. I could not be more honored to be selected as one of their chosen photographers. Hugo Boss "El"—The elevator bank at the new Hugo Boss Flagship store is all dressed up in one of the many Chicago Uncommon el track images. Awesome at such a size! JPG Magazine—I was honored when asked to be part of Issue 7 of JPG Magazine.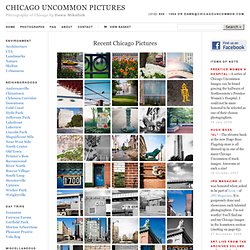 Bluejake: A New York City Photoblog by Jake Dobkin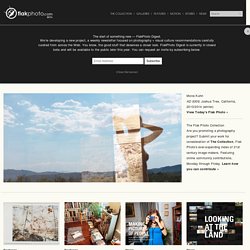 The Collection | Galleries | Features | Motion | Stories | News Ian Van Coller Salamina and Sara, Vaalwater, Limpopo, South Africa, 2014 View Today's Flak Photo » The Flak Photo Collection
d e s o l a t e | m e t r o p o l i s
funky side of town
worksongs : photography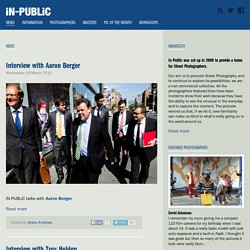 Jesse's New Book Thursday 20 March 2014 Jesse Marlow's book Don't Just Tell Them, Show Them has been published by M.33. Shot over a 9 year period on the streets of Australia and Europe, it features 50 colour photographs. The book is available through bookstores in Australia and Marlow's website for international buyers.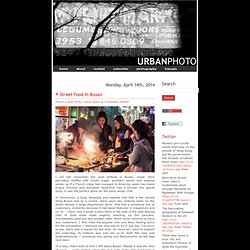 Monday, March 31st, 2014 Casting New Light on Architecture Rendering of M+ In Hong Kong, a city with an increasingly toxic political atmosphere, where the future looks uncertain and just about every small endeavour is greeted by controversy, M+ is one of the few bright spots on the horizon.
URBANPHOTO: Cities / People / Place
jen bekman
joe's nyc • 13 May, 2009 • midtown
Satan's Laundromat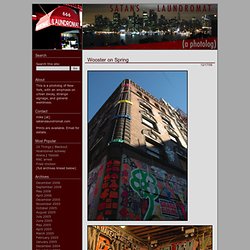 Wooster on Spring The Wooster Collective put together the greatest set of graffiti and street art I've ever seen in one place in the former candle building, 11 Spring Street, a longstanding open-air gallery of street art (seen here in June 2004). This is the last chance, as demolition begins tomorrow; the indoor art will be sealed behind drywall as a time capsule. Here's the backstory. More from 11 Spring on Flickr: mine and other people's. Here's a video of the absurd line to get in on Sunday.
Lee Bey: The Urban Observer
Tuesday, February 25, 2014 152. Karel de Groteweg, Eindhoven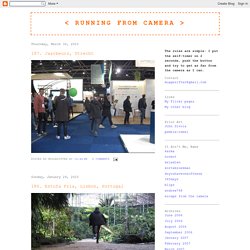 Running from Camera
Rion.nu: photoblog by Rion Nakaya
0lll PHOTOGRAPHS OF ARCHITECTURE - The Online Architecture Galle
The usual legal stuff: All text and architecture photos on this website are the Copyright of 0lll-Architecture Gallery, except where the contributor is credited in which case of course the contributor is holder of all the photo rights. We hope that our content will be useful to you and we welcome the linking to our pages. However you are not authorized to copy any of our material for commercial purposes.