Unbearbeitet
Best Pictures Of The Decade: The Noughties TotallyCoolPix. TotallyCoolPix is all about the images and this is a retrospect all about the years 2000-2010 aka The Noughties.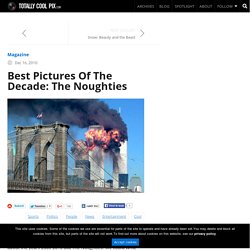 We could write about September 11th 2001 or the tsunami or countless earthquakes or the Middle East conflict or Barack Obama or Michael Schumacher or Saddam Hussein or Facebook or the human race. But we'll let the pictures speak for themselves. Eyjafjallajökull Volcano Photo, Iceland Wallpaper. Shoreham Lavender by DerekHansen. - StumbleUpon. Stefano Unterthiner Photography : Animals Face to Face | COLT + RANE - StumbleUpon. - StumbleUpon. - StumbleUpon. - StumbleUpon. All sizes | Horseshoe Bend in HDR.
Your beautiful eyes on Photography Served - StumbleUpon. Atmospheric - StumbleUpon. Seekuh schämt sich. Drowning Beautiful | - StumbleUpon.
Micro.-Shots
---