News & Blogs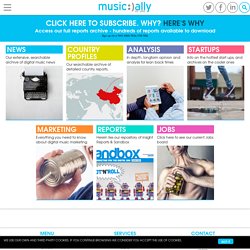 Apple will be unveiling its next-generation iOS software in June at its WWDC conference for developers, and it seems music identification may be on the agenda for iOS 8. Bloomberg reported yesterday that Apple is working with Shazam on baking its technology into the new software, including integrating it with voice-control system Siri. "An iPhone user will be able to say something like 'what song is playing' to find out the tune's details," as one of Bloomberg's sources puts it. Naturally, nobody's...
Earlier this week Sweden's local music trade association Grammofonleverantorernas Forening (GLF) proudly reported that total trade revenues from recorded-music sales increased 5.1% last year, to SEK991.2 million (US$152.2 million), from SEK943.6 million in 2012. The rate of growth was lower than the 13.8% year-on-year increase in 2012, but higher than the 0.5% upswing in 2011. Streaming was the big winner, with record company earnings from services such as Spotify and WiMP rising to SEK705.9 million, from SEK541.6 million in 2012.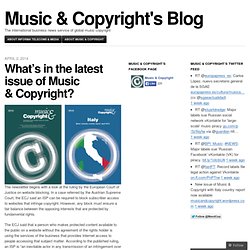 Music & Copyright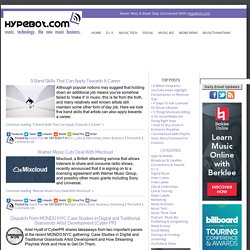 Audio platform SoundCloud has closed a series D funding, raising $60 million ot a total valuation of $700 million. The round was led by led by Institutional Venture Partners along with the Chernin Group. In an statement, SoundCloud said it will use the money "to grow more rapidly in product, personnel and expansion in mobile efforts," but the company also likely has other plans, as well. In Talks With Major Labels Continue reading "SoundCloud Closes $60 Million Round, In Talks With Major Labels" » UPDATE: On Friday evening, I spoke to Beats Music CEO Ian Rogers who shared that the service has actually been fully functional since Wednesday evening; and recent comments online from impressed users confirm that.